2019 Readers' Choice Award Winners!
We've tallied the votes: click here to find the best Horse Nation content of 2019, as decided by readers!
At the end of each December, we at Horse Nation like to look back on the year that was and highlight the articles, stories and videos that most inspired readers, triggered important conversations or had everyone rolling on the floor with laughter — and then let readers decide which one is deserving of the title of the Best of the Year. The votes are in: let's see what resonated the most with you in 2019!
Legends Video of the Year: "Tuesday Video: One Funny Act"
Originally published on November 19, 2019.
This horseman depicts the all the common misbehaviors such as unwanted sidepassing, trotting in place and bolting forward. He even goes as far as demonstrating when your horse loses all control and starts running into other horses.
If only we could laugh at situations like these when they occur in real life.
Fleeceworks Photo Challenge Gallery of the Year: "24 Mounted Archers"
World Equestrian Brands Helmet/Drone Cam of the Year: "Mounted Archery"
Originally published on July 31, 2019.
Riding a horse is enthralling. Dropping the reins while riding gives a more exhilarating experience, but performing another activity while the horse is working beneath you heightens that experience, taking it to another level. In this video, we're not sure if we're more mesmerized by the rider's effortless archery skills or the horse's fluid gait. It may be that the two rhythmically move as one as if they're dancing, which is all the more captivating from the view of a drone. It almost feels as if we're on the exhilarating ride alongside them!
Flexible Fit Equestrian Funniest Piece of the Year: "11 Things Your Trainer Says During a Lesson"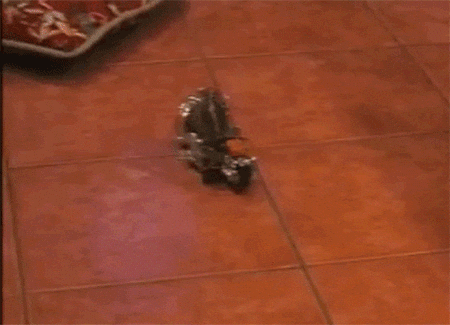 "9. MORE CIRCLES! Doing circles in a lesson is just like doing the cha cha slide at your local bar. Ride to the left, ride to the right, reverse, reverse. Reverse, reverse. The song even accounts for the moments where your horse gets circle fatigue: "Two hops two hops, two hops two hops." No matter how hard you and your horse fight it, you're prepared to do 60 minutes of different sized circles in all different directions."
Read the rest of Marcella's list here. 
Ovation Riding Best Series of the Year: "Rehabbing Funny Bunny B"
"I answered the phone, and unfortunately it was not just a butt dial. One of my worst nightmares quickly became a reality. I could hear the concerned and upset tone in her voice. She stated that my five year old Thoroughbred gelding, Funny Bunny B, aka Buns, did not come in from the pasture. I immediately thought he was loose. He's the least accident prone of my horses and low man in the herd, so confrontation isn't his cup of tea.
"The situation was worse than Buns gallivanting around the premises. The barn owner uttered the most terrible news I have ever received over the phone — Buns was standing at the bottom of the pasture, his leg was bleeding and something was hanging out of the wound. At that point I didn't know whether to vomit or bawl my eyes out."
After a potentially career-ending injury to her five-year-old off-track Thoroughbred, Marcella has been keep us abreast of the ups and downs of rehabbing a horse with a serious injury. She's letting us know what has been working, what doesn't and all the challenges she is facing as she tries to help her horse heal. Catch up Buns's rehab here.
The Idea of Order Cartoon of the Year: "Horse Forums"
Originally published on December 11, 2019.
Who doesn't enjoy reading a good train wreck from the comfort of their own home (preferably with some wine or a latte)? Of course, as much as I may poke fun at said forums, I will say I've gotten some pretty decent advice on a few of them (you just have to be able to filter through the more 'speshul' responses). 
Kentucky Performance Products 'Oh Crap' Moment of the Year: "Didn't See That Coming"
Originally published on September 30, 2019.
One of the best things about riding horses is how spending time in the saddle allows us to escape our troubles. Until trouble decides to body slam us when we're least expecting it. And trouble might actually come in the form of a fairly large buck.
SmartPak Story of the Year: "Meet Molly: Journey of an ex-Big Lick Tennessee Walking Horse"
"Unlike Theo, medical professionals assessed that no more could be done for Molly. The Shelter Manager offered, 'The best thing we could do for her was to humanely put her to sleep so that she would no longer suffer. She had no quality of life any more. The daily pain meds were not easing her pain and long term use could lead to other health problems.'
"Molly's pain was ended on Friday June 21st."
In this tearjerker from Candace Wade, we met Molly, a Tennessee Walking Horse who came to Horse Plus Humane Society with Degenerative Suspensory Ligament Desmitis (DSLD). She was owner surrender and her body had been used up. The best that could be done for her was humane euthanasia. Read the full story here. 
Here's to a great 2019 — and we can't wait to bring you another fabulous year in 2020! Go riding.