Quiz: Which Schitt's Creek Character is Your Horse?
We're not afraid to say that Schitt's Creek might just be one of the greatest comedic TV series of all time — or at least of this generation. That's why we're bringing you this quiz. Also, why not?
Ew, David!
Okay, we'll admit it: we're obsessed with the CBC's Schitt's Creek. From Johnny Rose's eyebrows to Stevie Budd's disinterest in, well, everything and Moira Rose's wigs, we can't get enough of this comedy.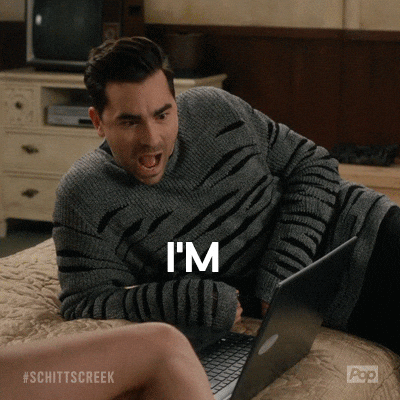 Like all things we're obsessed with, we just cant resist combining it with the unifying bond that brings Horse Nation readers together: horses.
So, in honor of the show's complete clean up at the Emmys and the final season dropping on Netflix this week, we bring you this quiz, which will let you know what character your horse would be if it were a character on Schitt's Creek. 
Enjoy!