2019 Readers' Choice Awards: Flexible Fit Equestrian Funniest Piece of the Year
Here at Horse Nation, we like to keep you laughing when you read. Now it's time for you to decide which horsey humor article entertained you the most in 2019. Vote now!
At the end of each December, we look back on the year that was and highlight the articles, essays and videos that most inspired readers, triggered important conversations or had everyone rolling on the floor with laughter — and then let readers decide which one is deserving of the title of the Best of the Year.
One of our main goals is to provide you with a regular dose of equine ridiculousness to keep you smiling as you go about your days. Take a look at our top five funny stories of the year and vote for your favorite!
11 Things Your Trainer Says During a Lesson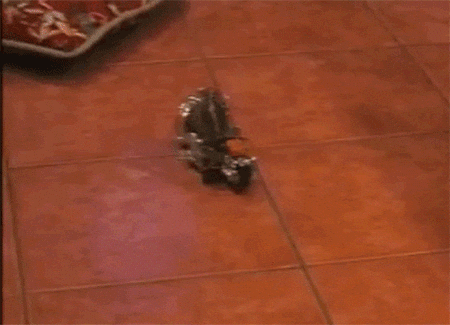 "9. MORE CIRCLES! Doing circles in a lesson is just like doing the cha cha slide at your local bar. Ride to the left, ride to the right, reverse, reverse. Reverse, reverse. The song even accounts for the moments where your horse gets circle fatigue: "Two hops two hops, two hops two hops." No matter how hard you and your horse fight it, you're prepared to do 60 minutes of different sized circles in all different directions."
Read the rest of Marcella's list here. 
Dating A Horse Girl: The Survival Guide
"3. You'll Get Used to the Smell…
Horses smell. It's a very distinct smell. Horse girls smell like it so much that they become to immune to it and have no clue what you're referring to when asking "what's that smell?" It doesn't take long for the smell to attach to you either. Everywhere you go after being exposed, the smell follows. So, my advice is to always carry smell good stuff with you in your car. Personally, I like the Febreze vent clips; they work great!"
Read the rest of the list here. 
New Product Alert: Saddle-Piddle Pal
"Have you ever had to go to the bathroom while riding but decide to hold it because it's just too darn hard to dismount and get back on? Maybe you're an avid trail rider with short legs and ended up with an extra tall horse? Or maybe you've already had one too many knee surgeries and you would much rather wet your pants than actually get down and try to get back on. Are your friends tired of giving you a leg up every 10 minutes because you have the bladder AND legs of a gerbil? Well, my friends, you've lucked out.
Coming this spring, new product Saddle-Piddle Pal is the solution to these problems. This attachment goes over your English or western saddle. It's battery powered and with the push of a button, the top layer slides back so you can do your business and then slides back over to enclose your business that will be locked airtight to keep out all smells until you can get back home and properly dispose of it."
Read the rest of Maria's article here.
The 10 Equestrians You Meet at the Horse Expo
"9. The Freebie Hoarder: Like the bargain shopper, this person is there for the loot. But unlike the bargain shopper, this person is not prepared to pay for it. He or she will arrive at the expo center with a large, empty canvas shopping tote. By the end of the day the bag will be bursting at the seams with pens, erasers, change purses, and keychains. Extra points if the person ran out of room in their bag and had to fill their pockets like a child pilfering candies from their grandma's house."
Read the rest of Kristen's list here.
10 People Who Make More Than Horse Professionals
"1. A child with a lemonade stand   
It's warm wherever they are. And the kids get to literally make lemonade with what life has handed them. Most people find children adorable, so I am sure they will be paid extra, like a cuteness bonus. I tend to find children sticky, so the idea of a child surrounded by large amounts of lemonade, an inherently sticky beverage, has always kind of freaked me out, but, even without my business, I bet these kids are making bank."