Taking Baby Steps Back to Work
Starting a new training program can be daunting, but the rewards can be satisfying and immense — even in the beginning. Nicole shows the progress she and Bugatti have made in the early stages of the new training program.
If you must spend six weeks non-weight bearing as you recover from foot surgery, you might as well spend it watching horse training videos! Soaking up as many new training techniques as I could while being laid up was a no-brainer for me.
Luckily for me, finding a training program that encompassed the horsemanship and fundamentals I was looking to improve upon was not a hard task.
I chose to start my journey with Madison Shambaugh's program after being an admirer of her work for quite a while now. Most know her as Mustang Maddy for the work she has done training mustangs. Over the years, I have developed a respect for her philosophies by reading her posts about her own training journey.
The videos of her bareback and bridless routines with her horses are just downright captivating and inspiring. If you have not had the pleasure of seeing any of them, here is one of her performances:
But it was the Amira video that sealed the deal for me to choose Maddy's program. This video documents Maddy's first week training Amira, a wild mustang. What makes it special is the fact that Maddy does a liberty start with Amira, meaning no ropes, no tack and no halters.
Within a week, she was riding Amira successfully at all three gaits, stopping, turning, backing up and steering. Unheard of, right?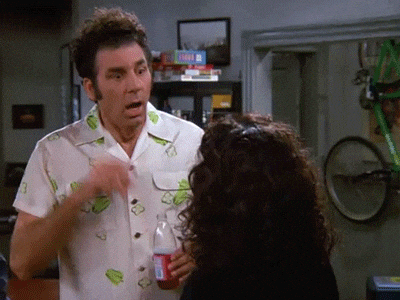 The video is motivating. So much so that it led me to setting some pretty lofty goals for my own filly. From the comfort of my bed, foot still throbbing from surgery, I decided that I, too, wanted to attempt a liberty start. I know it won't be as compelling as starting a wild mustang, as Bugatti has already had over a year of handling and ground training, but it still would be a major personal achievement.
I could not wait to be able to walk again so I could get back to the barn and try out all the new things I had been learning. But when the time came, I kind of felt like Ricky Bobby in the interview scene from Talladega Nights where he doesn't know what to do with his hands.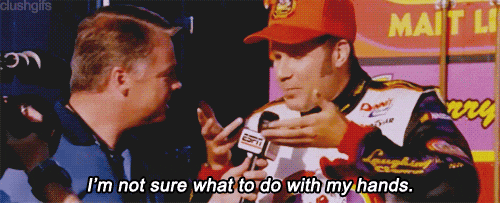 I started out my first few sessions back by introducing positive reinforcement to Bugatti. If you read my last article, you know that I have decided to incorporate positive reinforcement to supplement my negative reinforcement. You also know I was not a fan of positive reinforcement until recently.
I was especially worried about starting +R with Bugatti being the inquisitive and mouthy youngster she is. Giving licks and playing with clothing are some of her favorite things to do. I saw her easily turning into a treat mugging monster.
But Maddy's approach to positive reinforcement is smart. She acknowledges it can become a problem, so she recommends teaching horses an appropriate way to accept treats even before using +R. "Treat Receiving Mode" as she calls it requires the horse to stand in a fairly straight position with their head and body. The treat always goes to the horse, and the horse never comes to the treat.
Once a horse grasps the concept, you can build upon getting them to relax in their "receiving mode" for longer durations.
Bugatti's first session was done in her stall while she was tied with a generous amount of lead. It is recommended to first approach introducing +R with the horse tied, or behind a panel, for both safety and so that pushing the horse out of your space does not get misinterpreted as a cue.
Even with my clumsy timing of clicks and treats, she grasped the head positioning quickly. I was feeling like a beginner all over again, kissing when I should have clicked and even treating before clicking.
Getting her body in a neutral straight position took he a little time. As I built on duration and moved away from her, she increasingly got antsy. It dawned on me that this exercise would also be great for horses needing more patience while being tied, which happens to be Bugatti's weakest area.
By the end of the session, I was able to walk away from her stall and she remained quiet and in a relaxed position.
What really shocked me was the next day. I figured I would end up tying her to the wall to work, but I first wanted to give it a go at liberty just to test out our previous session. My face beamed with pride as she remembered everything. She was so mannerly and even in moments where she thought about reaching towards my treat pouch, she thought about it and changed her mind.
We are now about a month into our new training and working on this exercise continues to be helpful. I have found I need to refresh her memory every so often if she gets a little eager for a reward. It has also been helpful to mix in rewarding for relaxation when she starts anticipating cues. She can be quite the over achiever and likes to start performing maneuvers for me before I ask for them.
Here is a session working on treat receiving mode with Bugatti, complete with narration and critiquing by yours truly.