Four Things Every Beginning Rider Needs
It's finally time! You've managed to book yourself or your favorite kiddo some riding lessons. Hooray! But now what? Here are four items you need to get started riding.
Horseback riding lessons are on a lot of people's wishlists. Whether it's your own kiddo, niece or nephew, a neighbor's child, or for yourself, getting started with horses is exciting. It also can be incredibly intimidating. There is so much to learn — from terminology to gear to equine behavior, it can all be a bit overwhelming.
Fortunately, we're here to help out with some advice on basic gear every one needs when they first get started with horses. To be fair, for your first lesson might you might be able to borrow a helmet from the barn and wing it with some sweatpants and whatever shoes you can find in the closet, but in the long run, that won't cut it. After all, who really wants to borrow a helmet other people have been wearing?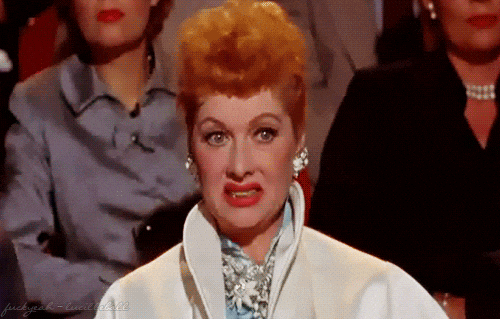 So below are four items you need as you begin your equestrian endeavors. Think of this as your basic horseback riding lesson checklist.
1. Helmet
Given the recent findings on the long-term damage even minor concussions can cause, I would consider a helmet the most important item on the list. The thing about riding helmets is this: you can spend anywhere from around $50 to over $400, but more expensive isn't necessarily better. And sure, there are lots of cool colors and styles, but safety and a proper fit need to come first (you can check out our fit and sizing guide here). Look for a helmet that is ASTM/SEI certified. These helmets have passed rigorous testing procedures (such as impact, side distortion, and penetration tests) to make sure they will offer adequate protection in the event of a fall (you can usually find this certification in the product description or details if you're online, or on the packaging if you're in the store). Only once you've determined what fits you and is best-suited to protect your head can you start looking for one that appeals to your aesthetic.
2. Boots
It doesn't matter whether you're riding English or Western, you need the right footwear. It's important to ride in a boot with a fair amount of structure and a half-inch heel. This isn't just to "look like an equestrian;" the heel actually is incredibly important from a safety standpoint. Having a heel on your boot can help prevent your foot from slipping too far forward in the stirrup, thereby avoiding injury. Also, having a boot with a fair amount of structure (as opposed to softer shoes like sneakers) can protect your little piggies from an errant hoof when you're working around a horse. If you're around horses long enough, you will get stepped on. Protect your feet as much as possible.
Boots are one of those situations where you can really let your style show. As long as the boot fits, you can wear it. Western boots come in a variety of styles: square toes, pointy toes, round toes, calf height, knee height… the choices are pretty much endless. The colors and pricing vary just as much. My recommendation for Western riders is to choose a boot that's comfortable, has fairly good traction, and will hold up to the rigors of barn life.
English boots don't offer quite the same variety, but there still are plenty of choices: zip up, lace up, brown, black, paddock boots, tall boots… For a beginner rider, paddock boots are your best bet. They're the least restricting and don't take as long to break in. Plus, their price point is much more manageable.
3. Good Riding Pants
When you're riding, movement and flexibility are importance — especially when you're first starting out. You will use muscles you didn't know you had in ways you don't expect (no, riding a horse isn't just sitting on the horse's back while the animal does all the work). Therefore, it's important to wear the right pants. This can make the difference between a comfortable, secure ride and some unfortunate chafing.
For English riders, some basic breeches or riding tights are the way to go (honestly, even as a Western rider, I often ride in breeches — they're just more comfortable and flexible). I like a full seat for added stick-ability, but knee patch ones are just fine, too. This is another area where you can let your inner fashionista shine through. Breeches come in a ton of fun styles and fabrics, and a lot of them even have matching shirts (because who doesn't want that?). Like everything in the equestrian world, they can get pricey fast, but it's not necessary to break the bank. Find a pair or two that suit you and your budget, and you'll be good to go for a while.
If you're looking to ride Western and you're married to your jean, nearly any jeans will do. Just make sure they've got enough stretch so that you don't blow them out when you're mounting up. This totally happens — a lot more often than you'd think. I have a strong preference for bootcut jeans that go over my boots without visible boot lines. However, every rider has a different preference.
4. A Sense of Humor
If you haven't spent much time around horses, a sense of humor is something you'll need to develop quickly. As you learn to ride, you'll feel more like a monkey strapped to the back of a dog than anything else (this feeling persists, by the way — you just get used to it). Plus, horses make funny noises and funny smells. They also drop manure pretty much anytime and anywhere. Smile and move on. It's all part of the wonderful world of horses. Heck, pretty soon you'll even come to like those smells (no, I'm not kidding).
Of course, this list isn't all-encompassing. In fact, the longer you ride, the more gear you'll deem incredibly necessary. Riding necessities also change with the seasons. Equestrians are like the U.S. Postal Service. Neither rain, nor snow, nor sleet, nor hail shall keep the horse people from their appointed rides. Therefore, during the colder months you'll want gloves, winter riding pants, and a good coat. However, this brief list will get you started.
Go riding!