Horse Nation Writers Share Their New Year's Resolutions
From personal goals to those with our horses, our staff writers are ready to bid farewell to 2022 and take on 2023. Check out our New Year's Resolutions and share your own in the comments section!
Marcella
Almost every year I have had my New Year's Resolutions carefully thought out with a plan to execute them. This year couldn't be any more different from that. It felt like the year absolutely flew by and we shouldn't be at this point yet.
I'm still a bit over-stimulated from Christmas and at this point I'm just trying to get by without having a mental breakdown. I guess that's a good place to start for resolutions – to take breaks when I feel mentally overwhelmed.
My standards must have lowered over the past year because I'm going from goals such as improving my horsemanship and becoming a better competitor to keeping myself and my horses alive another year.
I will eventually have my goals and resolutions thought out and when I do, I'll make sure to write an article on it but, for now I'm just trying to make it through this holiday season.
Jenny
At the risk of sounding like a terribly overused cliché, I have to say that physical fitness is at the forefront of my goals for 2023. As I've mentioned before in some of my other posts, the end of both 2020 and 2021 involved surgery with some pretty hefty recovery times. I had recently read that, despite the physical healing often taking much less time, it can take up to a year following reconstructive surgery for your body to begin actually feeling 'natural' to you again, and, having passed that marker myself just last month, I can confirm that things are indeed feeling more like "me."
That being said, I officially have no more excuses for falling off the proverbial elliptical, though I'm far less concerned about what I gained (just a few pounds) than what I lost (upper body strength, stamina, muscle definition, overall energy, all sense of looking like I know what I'm doing on a horse, etc etc). Though Gibson has been surely enjoying the low-activity life, I miss having abs. Here's hoping for more time at the gym AND the barn going forward! 2023 is already looking like an insanely busy year, and the best I can do is try to be ready for it.
Gibson has already wasted no time in telling me how he feels about this:
Noelle
As always, I find myself pulling out my usual line of "I don't really 'do' resolutions because I believe you can make a change anytime," line. Being the resident horseless horsewoman of Horse Nation, I also don't have a lot of horse-related stuff to talk about here, as I've just been in a phase of life where I don't have the money, etc. to have horses these past several years. Instead, I've pursued journalism beyond the horse world, taken up taekwondo and most recently started learning guitar.
For 2023, I guess you could say my resolution is to keep learning and growing! And, also, I'd love to make it to my local Thoroughbred racetrack and shoot some photos again – I kept wanting to do this last year and then life got in the way and it just didn't happen.
Katelin
In 2022, I was finally able to ride my OTTB, The Love Monkey, after rehabbing his Kissing Spines and related lamenesses for 653 days (not that I kept track or anything). I also purchased a new prospect, a Quarter Horse colt named Interstellar, from Runnin C Ranch in Oklahoma. Since I live in a relatively rural area, I have taken many aspects of my horses' care into my own hands. I have been trimming my own horses for about a year and a half now. My biggest goal for 2023 is to continue my education in hoof care, but it's not my only horse-related goal.

In 2023 I hope to achieve the following:
1. I would like to take another hands-on hoof workshop to learn more about trimming and composite shoeing. I've seen many improvements in my horses' feet since I have become their hoof care provider. I would like to further my education so that I can continue to see positive changes!
2. Outside of horses, I really like to hike. It's usually my and my husband's goal to hike at least one trail that we've never hiked before every month. This year, I want to extend that goal to my trail riding with Monkey. While we may not be able to find many new trails around the barn, I want to keep better track of our trail riding. I hope to reach the 100 hour award level with The Jockey Club Thoroughbred Incentive Program.

3. Taking so much time off from riding has made me realize how important it is to stay physically fit. I started running last summer as a form of exercise in place of riding. While I'm not very good at running, I've decided that I want to stick with it. I want to run my first 5K this summer. I think my  rehabbed horse will appreciate a fitter and healthier me too!
4. If Monkey is sound and able, I would like to show him in 2023. Even if he cannot barrel race, I would like to get involved in some type of competition. The local trail obstacle challenges would probably be a great place to start!

5. In 2022, I accidentally gave my Facebook password to a phishing site. The hacker stole a page I had created called "The Western Thoroughbred." I had grown the page to over 20,000 followers by sharing the success stories of Thoroughbreds in the western industry. In 2023, I want to regrow that page to at least 5,000 followers. And not be fooled by cyber criminals again!
Amanda
My New Year's resolutions are to practice Spanish three times a week — I really want to learn a new language! — and to once a month do a "recreational, sporty thing of my husband's choosing." Anyone who knows my husband knows that one is quite a gamble. I could be doing anything from learning to surf to spelunking to ice skating. Pray for me. On the equestrian scene, I desperately need to do more deep grooming and tack cleaning. But, alas, I make that resolution every year and guess who has really grungy saddle pads abandoned in a pile in her horse trailer right now? I do. Who has three ragamuffin pasture pets with bridle path mohawks three inches high? This lady. Maybe 2023 is the year, though!
Morgane
I don't generally come up with resolutions — it's much more fun to remain the same, snarky, flaming cannonball juggling, hot mess those around me have grown to know and love — but in the spirit of personal growth, I thought perhaps I'd give it a go this year.
After a particularly tumultuous few years (I'm fairly certain that phrase applies to everyone right now), I have grown to appreciate the importance of living in the present. Sure, we all need goals, and looking forward to exciting future plans is great, but I am reminded daily how integral being present in the moment is to finding happiness and contentment (shockingly, it also results in better riding; who knew?!).
Of course my brain is like a magpie on crack — flitting from one interesting thing to another without a moment's notice — so staying focused on the now is a big ask. Given that, my New Year's resolution is to try to remain in the present, and appreciate what I'm doing NOW, rather than thinking four steps ahead to everything else I plan to do that day/week/month.
I am giving it until maybe Tuesday before I've decided 'now' is overrated. 🤔😂
DeAnn
The past two years have marked some of the busiest years of my adult life. In addition to being fortunate enough to continue my tenure at Horse Nation, I have been working for my equine vet and managing a small boarding barn… in addition to trying to continue to wrangle my three not-so-small-anymore children. Their schedules are getting more hectic with riding lessons, sports practices and their own social commitments. As a result, I have been running around like a madwoman.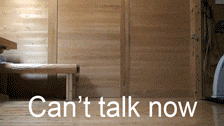 Working with the vet was originally supposed to be a two-day a week side gig. A series of unfortunate events made it much more of a commitment than I was expecting or prepared for. As a result, so little of my time in 2022 was dedicated to doing the things with my family and personal horses that I wanted to do. I am thankful for everything that I learned working with an equine vet, but when she announced that she would be retiring at the end of 2022, I was relieved (to say the least).
So, looking forward to 2023, here are some of my goals:
1. Spend more time with my family. My children are still at the point where they want me around. For my oldest, I've got about another year — maybe two — of that. I need to hang out with her while she'll let me.
2. Spend more time with — and on! — my own horses. I've been wanting to compete more for the past number of years. But whether it was the pandemic, a house fire, a fractured pastern (or all three), or too many jobs, I haven't been able to work and compete my horse like I'd like to. I finally moved up a level in mounted shooting in 2022, but looking forward to 2023, I want to spend more time improving my course management, getting out of my horse's way, and adding speed. Oh yeah, and get that soon-to-be-three-year-old filly started!
3. Stay on top of the day-to-day stuff a bit better. This relates to having a bit more time, but also just reflects my general lack of motivation to deal with the laundry, dishes, and interior of my truck. This year, I'd like all of that to look a little LESS like a hot mess. Heck, maybe I'll even get around to keeping my tack clean. Hah!
Candace
I resolve to:
Regain my gumption
Write more
Ride with more "scrappy-ness" so I can practice gumption . . . and write about it.
Let's see how I do.
Kayla
For me, 2022 ended up being a big year of change and a very humbling year as well. In the fall I was able to relocate my training business to a beautiful ranch in the corner of Alberta with my two geldings in tow. I am now able to train horses year round with the use of a gorgeous indoor arena and my first couple months here have been a dream come true in the sense of work, but I have come to realize my time has not been devoted to my personal geldings. I have my five-year-old OTTB gelding Karma who has been my right hand man for the past two years. He does a bit of everything from being started on barrels to started in reining maneuvers. I had purchased him with RRP Thoroughbred Makeover dreams that never did transpire. I then had a futurity dream to run barrels on him by the fall, but here we are, with six rides on him since June and still only loping a barrel pattern. I also have my three-year-old Appendix gelding Stark. I bought Stark as a weanling from a horse sale and he has always been one of my favourites. He has an incredibly willing mentality and calm demeanour, but here he stands under the ownership of a trainer, going into his four-year-old year still unstarted. I do also have futurity dreams for him, but at this point he is behind the pack by a mile. The irony of this is one of the current client horses is his half brother who is closing out 60 days of training. My 2023 resolution is to devote more time to my two geldings and end my six-year dry spell from competing. I have spent the last six years focusing on making people's dream horses, and it's time that I had one for myself again. I would love to try to get Karma entered in a derby by next fall and continue his performance career. I feel like I have a couple of horses that could become superstars if I just put the time into them and that is my plan for the next year. While still running a full time training business on a Quarter Horse ranch with no lack of projects, this will still prove to be hefty task, but I am determined to make it work one way or another.
Happy New Year, Horse Nation! Go Riding!