6 Things To Love About the Pivo Equestrian Edition
There's a lot of love about the Pivo Equestrian Edition. From its usability to its usefulness, it's one of the best ways for equestrians to turn their phones into their personal camera people.
One of those products that many of us covet as equestrians is Pivo. Specifically the Pivo Equestrian Edition. I am no exception. Therefore, I was thrilled to get my hands on one. After getting the chance to use it, there's no doubt. There is a lot to love about the product. Here are six reasons it should be on your wish list (or gift list as the holidays approach):
1. Practical and Cool Packaging
Okay, okay. This isn't necessarily about functionality, but I have to admit, I'm a sucker for sleek packaging. It makes me feel like a kid at the holidays. Pivo knows this and has the packaging thing down pat:
Photo by DeAnn Long Sloan
Even the way the boxes open is cool.
Sure, cool packaging does not a good product make, but it's definitely an added bonus.
It's not just the actual shipping packaging that's cool, but the protective cases that arrive with the product have equestrians and people with active lifestyles in mind. The carrying case for the Pivo pod itself is solid, but I've opted to carry mine around in the case that is built for the Pivo pod, tripod, charger, remote control and smart mount. Like most equestrians, my vehicle is a disaster zone, so I appreciate being able to keep it all in one place.
The case also helps keep all the pieces clean and safe when the inevitable tumble out of my vehicle comes when I open the door.
2. Ease of Set Up
As with most tech gadgets, I have to admit that my biggest hurdle is setting them up. Not because I'm incompetent when it comes to using the apps on my phone, but mainly because I procrastinate when it comes to going through the steps (yes, yes, I'm lazy — we know this). Basically, I drag my feet despite the thrill of playing with a new toy. I don't know why. Maybe it's anxiety about screwing it up or having the set up be more complicated than I am prepared for.
This is not something I should have worried about. The Pivo was incredibly easy to set up. Essentially, install the app, pair the phone and go. And if that seems too complicated, Pivo has an awesome YouTube channel with short, accessible videos like these:
To be clear, I'm not normally a fan of YouTube how-to videos. I much prefer to read instructions. But even I, with my horribly short attention span and inability to watch videos of other people showing me how to do things, found these straightforward and accessible. The channel also offers videos on setting up more advanced features (like how to film your equestrian videos!).
Full disclosure: I need to spend more time watching the videos on how to use the advanced features (and fully intend to do so in order to film my kiddos and me at competitions).
The Pivo apps are also easy to download, set up, and use. They're fairly intuitive and give you the ability to use your new product immediately. And within each app, there is the ability to access tutorials and help at every step.
3. Options, Options, Options
Pivo gives you nothing if not options. I tested out the Pivo Equestrian Edition using my iPhone. A working student at the barn tested the same device using her Android. In both cases, the Pivo was quick to set up and easy to use. This video was taken in a relatively large indoor using the Android, and the Pivo performed admirably (be kind, here folks — my kiddo is 10, still learning her leads, and has just started cantering crossrails — it's not always pretty):
Conversely, this footage was filmed in my smaller arena using my iPhone. The only thing I noticed was that when my other kiddo (still be kind — she's 7, learning her diagonals, and still trying to figure out things) got too close to the camera, it took a minute for the Pivo to catch back up. To be clear, this is not a fault in the programming, but in my set up of the device. Either way, it works well as long as the user is willing to make adjustments.
Further, there are myriad apps from which to choose, and within each app, there are a variety of options you can use to film, take photos, and do all sorts of cool things.
Just some of the options within the Pivo Play app:
4. Self Review
Okay, so this is where the app really comes in handy (and while it's one of the main things to love about the product, it's also one of the things I cringe at the most when I do it myself). Having the ability to rally film and examine your own riding or groundwork is invaluable. When I was a ski instructor and taking clinics relating to that, we called it VMA, or video movement analysis. And it's absolutely necessary for improvement — as much as we all hate watching ourselves on film. It's amazing what we see when we watch ourselves ride as opposed to what we think we're feeling. Every time I see myself, I go through a series of horror-struck reactions.

Eventually, I turn that horror into constructive critique and come up with homework so that I can eventually improve my riding. Or at least think I do until the next time I watch video of myself ride.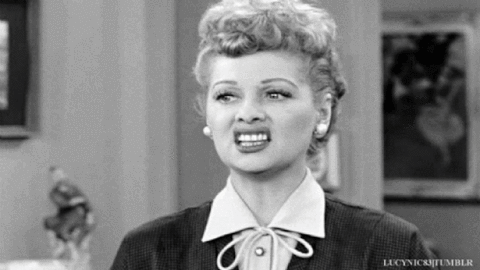 5. Extensive Online Community
One of the final things to love about the Pivo is the extensive online community. Whether you're on Facebook, Instagram, YouTube or TikTok, Pivo has an online community for you. Like I mentioned before, some of the videos offer tutorials and how-tos, but the real community comes — as always — from other equestrians. The Pivo Equestrian Community on Facebook is legit. They post user questions and people are quick to jump on and help. The Pivo Riders account on Instagram offers up a ton of cool videos. It's everything from an equestrian's binge-scrolling dream to a resource for great ideas on what to do with your own Pivo Equestrian Edition. Where else will you get videos like this?
View this post on Instagram

Or the realization you can do this with your Pivo:
View this post on Instagram

6. The Price Point
One thing you can't help but freaking love about Pivo is its price point. Comparable products from competitors are easily twice as much as Pivo — sometimes more. Given the usability and the options available to users, the fact that the higher end version of Pivo with accesories comes in at under $500 (and often much lower due to the numerous discounts and sales that are offered) is mind-blowing. Right now you can get it for less than $400 here.
Here's the bottom line: If you have the chance to get the Pivo Equestrian Edition, do it. If you have the chance to get it for one of your equestrian friends or significant others, do it. Pivos are incredibly useful, especially for those of us who spend a lot of time riding solo but still want the chance to analyze, break into tears over, and eventually improve our riding.