'Oh Crap' Monday: Ran Right Out of the Saddle
It's safe to say there's nothing scarier than a horse who manages to run right out of it's saddle…
Monday already is the crappiest day of the week, so it only makes sense that we make things official. Here's our latest "oh crap" moment.
It's Halloween, and we know there are a ton of spooky things out there. Plastic bags, froggy youngsters, vet bills, but we're pretty sure this is one of the scariest pictures we've seen in a while.
It's a bit reminiscent of the Looney Tunes cartoons when Wile E. Coyote would run off a cliff and hang in midair for a second before falling.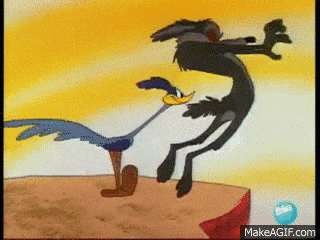 Either way, we're pretty sure this was definitely an "oh crap" moment.
Go forth and tackle your Monday, Horse Nation.
Have an "Oh Crap" moment to share? Email your photo/video and a brief explanation of what is going down to [email protected]. Instagram users, tag your moments with #OhCrapMonday (your photos need to be set to public or we won't see them!).