HN Blogger Contest: In the Land of Giants
"Being the savvy horse shopper I am, I coached my girls not to act too excited. I didn't want to give the seller any ammunition… I was dumb enough to think they would be the problem."

This week, we'll be running the Round One submissions from our Blogger Contest finalists as they prepare their entries for Round Two. Which blogger would you like to see join the Horse Nation contributor team? Make sure you cheer for your favorites in the comments section on Facebook!
If I had my way, I would live in a fairytale forest with my horses, pets and all the wildlife and sing beautiful songs (this is a fairytale because I can't carry a tune in a bucket) — you know, like Princess Aurora. Well, like her minus the floofy dress, high heels, and prince (shhhh, don't tell my husband). But that's not the place I'm in now, so I'll stick with my barnyard where I have my two drafts, an overly bossy chestnut mare, my Jersey cow, and chickens. I almost had an ostrich, but my husband killed that dream (see the no prince clause above). I mean what could go wrong with an ostrich?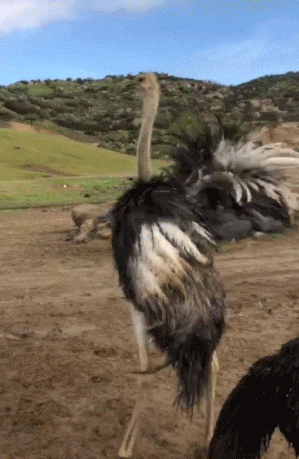 Horses are my passion and I fell head over heels for drafts when I was in Poland with my grandparents. There I had the chance to work with their gentle giants. Two gentle giants and one giant dragon, that is. After playing with their luxurious manes and tails that would make any supermodel swoon, watching their calm demeanor as they worked, feeling the warm nuzzles as I brushed them, and got bit three times by said giant dragon, I was hooked. After many years and watching How to Train Your Dragon over and over (just in case), I was ready for my foray into the draft horse world.
In late December of last year off to Wisconsin we flew from Texas. I went to what I considered real draft horse country and found a Clydesdale and Percheron that suited my needs. My daughters and I merrily hopped off a plane in sub-20-degree weather and snow, proudly rented my all-wheel drive vehicle (you know I have all that snow driving experience living in Texas), and took off to meet my future loves.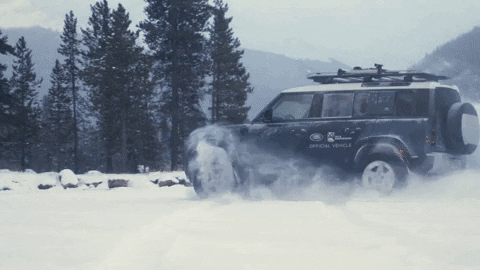 First stop was June, a Percheron mare, that hadn't been driven in years and would be a complete gamble. At least she wasn't an ostrich, right?
Being the savvy horse shopper I am, I coached my girls not to act too excited. I didn't want to give the seller any ammunition. I mean, after seeing pictures and videos of this big, bold, black mare I was already shot through the heart (come on, sing it with me). I was dumb enough to think they would be the problem.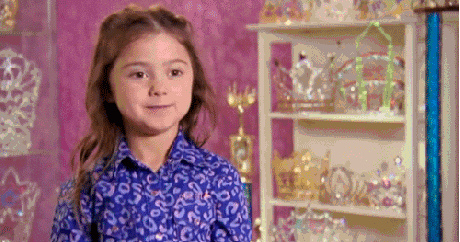 An hour later I owned a Percheron. I had not even seen the Clydesdale yet. Did I mention I was only supposed to buy one?
Day one of shopping was an obvious success, but how was I going to say no to the Clydesdale on day two? I reminded my girls not to get too excited. And again, they succeeded. I did not. I'm really bad at this horse shopping thing — or really good, depending on who you ask.
When we arrived at the farm there were four lovely Clydesdales in the pasture. One very friendly mare met us at the gate. That was my Jozee May.
We took a drive down the road in the snow and traffic and I was smitten. But now, how was I going to tell my husband I bought a second horse?
I left Wisconsin with two horses, extra suitcases for all the thrift shopping we did and so many more stories. Finally, on a Tuesday night in February, June and Jozee were delivered to me. As I led them into my barnyard I began to cry because at that moment I knew I was beginning my adventure In the Land of Giants.
---
About April Kmiec:
 
My name is April Kmiec, a 48-year-old mother of three daughters and too many animals. My dad introduced me to horses at a young age and I never looked back. I've spent many years running barrels, dressage lessons and just riding as much as I can. My husband and I live on a ranch in Texas where we raise cattle. I work as an accountant in order to fund my horse passion.
 
I fiercely defend my family, friends, and animals. I tend to be a Type A person, but horses and animals let me destress and be me. My mom used to think running barrels and riding was too dangerous. In order to get her not to worry so much about what I was doing, I convinced my dad to let me ride a bareback bronc at a local rodeo. I was in 6th grade. I did not make the 8 seconds but I did make about 4 seconds and garnered a lot of respect from the cowboys around me. Never again did my mom question me running barrels or jumping.