'I Didn't Know I Was Pregnant': Racehorse Edition
Surprise babies aren't just for daytime television anymore. It appears the race world has its share as well. Beautatitsbest, a three-year-old filly trained by Derby-winning trainer Eric Reed, gave birth to a surprise colt late last month.
Remember those days home from school or work when you were sick (or maybe just "sick") and you would lounge around on the couch flipping through the channels? These were the days before streaming services, so you were relegated to trying to find whatever entertained you after The Price is Right had ended.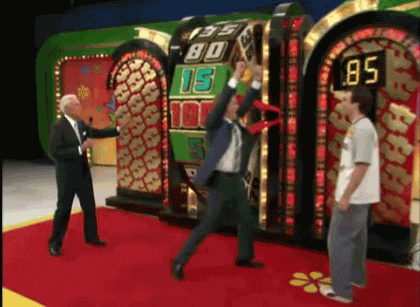 One of the shows that inevitably caught my fancy was I Didn't Know I Was Pregnant. I hate to admit even watching it, but what can I say? Daytime TV lends itself to that or reruns of Law & Order: SVU, and occasionally the latter isn't playing (odd, I know).
The whole premise of I Didn't Know I Was Pregnant was telling the story of women who, spoiler alert, didn't know they were pregnant until they went into labor. Each episode featured at least two women who didn't know they were pregnant until they were actually having the baby. According to the show's Wikipedia page, some of the reasons for the women not knowing they were pregnant included:
Mistaking the symptoms for another condition or illness.
Believing they were infertile, and thus not considering pregnancy a possible cause of symptoms.
Not having any of the "traditional" symptoms (weight gain, extended abdomen, feeling of movement in stomach, morning sickness, unusual food cravings).
Assuming their birth control methods were 100% effective.
Vaginal bleeding during pregnancy being misinterpreted as a period.
False negative pregnancy tests.
(This was some good couch-lounging TV, I'm telling you.)
Well, for those fans of the show — or even people who just like some quirky horse news — apparently there's a bit of a market for a show of the same premise in the racehorse world.
Derby-winning trainer Eric Reed received a ton of press this year for one surprise. Rich Strike, one of the horses he trained, pulled off an incredible upset at the Kentucky Derby, coming from behind to win, despite the 80-1 odds against him. This should ring a bell.
Well, it turns out this wasn't the only surprise up Eric Reed's sleeve. Beautyatitsbest (Gio Ponti x Turf Princess, Cryptoclearance), a Reed-trained three-year-old fillies, surprised everyone late last month with a surprise colt.
The filly was in training Belterra Park in Cincinnati, Ohio. She had just completed what was described as an easy three furlong breeze in 40 seconds on May 26. Two days later, she delivered a healthy colt — much to everyone's surprise.
According to the Paulick Report, Beautyatitsbest was showing no signs of pregnancy. Typically, a pregnant mare will develop an udder (or bag), get a larger abdomen that hangs down, and the vulva and hind end muscles will begin to elongate and relax the closer she gets to delivering. None of these signs was apparent with the filly. However, fillies and mares who are fit from exercise may not relax their stomach muscles and, thus, carry the foal very high.
For Beautyatitsbest, the only issue her handlers noticed was that they couldn't seem to get her weight down.
The filly, bred by Jackie A. Willoughby Jr. and Stephen M. Brown, had had some downtime due to bucked shins. While she was recuperating, she went back to the Georgetown, KY farm of her owner/breeder, and that's where she apparently got pregnant.
"From what the owner tells me, he had four 2-year-olds and was moving the horses to another paddock to re-seed," Reed said. "He had the colts gelded and the vet told him after two weeks they could be put together with fillies."
Apparently, it wasn't long enough. This exposure led to the unexpected arrival of the colt.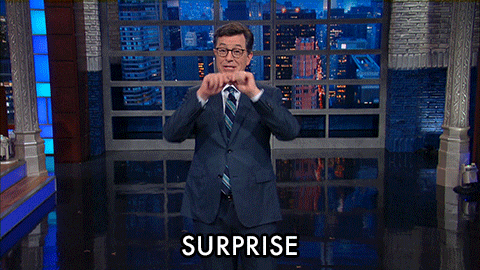 How's the colt doing?
"The owner said he's doing great," Reed said. "He's been sending me pictures from the farm."
Beautyatitsbest will resume her race training when the time is appropriate and a DNA test will be performed on the colt to determine its parentage.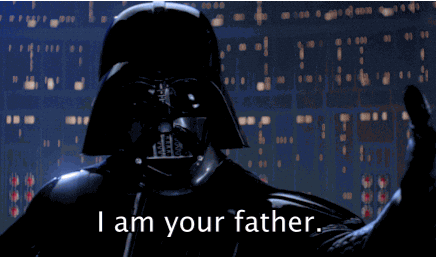 So how often does this actually happen?
It's not common, but it's not unheard of. Reed has heard of a similar occurrence at Turfway Park when a filly gave birth not long after a race. And Barbara Borden, chief steward for the Kentucky Horse Racing Commission, said she recalls similar incidents when she was working at Thistledown in northern Ohio.
It looks like it may be a bit premature to hope for a dramatic series documenting surprise equine foals and dramatic paternity tests. But in the meantime, we can wish Beautyatitsbest and her new foal the best and follow along to see what develops.