Ecovet Presents Mind Your Melon: Rave Horse …
… at the Olympics.
If this isn't your response anytime Haddaway's "What Is Love" comes on, then who even are you?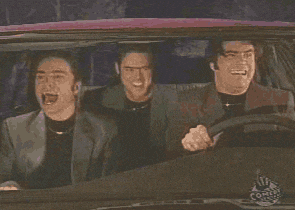 Apparently you're five-time Olympian Steffan Peters of the U.S. and his horse Mopsi heading to a top-10 finish to an equestrian-rave mashup soundtrack in the dressage grand prix freestyle at the Tokyo Olympics.
We can't decide if we're more impressed by the routine's perfect synchronization with the bass-heavy music (which admittedly brings back more memories from my adolescence than I'd like to admit) or Peters' steadfast ability NOT to jerk his head toward his shoulder when Haddaway's song comes on.
Happy Wednesday, Horse Nation. Go riding!
Mind Your Melon videos showcase equestrians who have decided to protect their noggins by wearing a helmet. Do you have a Mind Your Melon submission to share? Send it to [email protected].