Editor's Picks: My Top 5 Virtual Vendor Village Deals for Tuesday
Are you jonesing for some great deals to get ready for show season? Look no further! Eventing Nation Virtual Vendor Village is an online shopping mecca. Here are my picks for today's deals.
All of us across Nation Media — on Horse Nation, Jumper Nation and Eventing Nation — are SO excited about the Virtual Vendor Village taking place this week on Eventing Nation. Incredible brands have teamed up to bring you some amazing deals that are exclusive to our readers.
So, gear up for day three and get ready to exercise those wallets.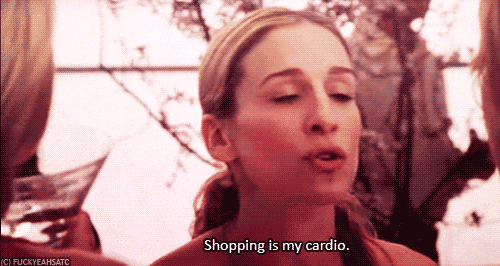 Without further ado, here are my top five picks from today's deals:
So, Tapestry Equine Products is the awesome company that was inspired by the founder's sensitive Thoroughbreds. As a result, they have developed a full line of products that are both gentle and effective. Through Wednesday, you'll get a free neck strap with any order over $200. Just use code LR200 while you shop any of Tapestry Equine Products' gear, which includes the popular Tapestry Comfort girth (read the product review here and here) and the Spursuader (read the product review here).
As part of this week's deals, Kerrits is offering up to 50% off all equestrian-inspired casual wear. Looking through their website, there are so many pieces that I want to add to my wardrobe. With the amazing discounts being offered, I may just have to pull the trigger. What sweetens the pot with Kerrits is that a small percentage of every purchase goes to equestrians causes, so it's a company that not only looks good, but also gives back. That's something we always support!
Nutrena Empower Digestive Balance
Okay, we all know horses are also expensive eaters. They're also pretty great at having sensitive gastrointestinal systems. So, if you're a huge fan of Nutrena feeds and supplements and/or your horse is prone to some gut issues, you'll want to download this $10 off coupons for your next stock-up on Nutrena Empower Digestive Balance, which is a pelleted top dress supplement designed to support overall gastrointestinal health and maintain normal gastric pH.
SmartPak Piper Outfit Giveaway
SmartPak gets us because they are us… and right now, they want to make sure we are ready for some warm weather riding. So for today and tomorrow, they are offering a Piper riding outfit giveaway, which includes Piper Original Breeches (Knee Patch or Full Seat), a Piper Sun Shirt and the Piper UV Tech CoolDown Jacket. Just fill out the form and you'll be contacted by early May if you win.
Brook Belts was developed by a lifelong hunter/jumper rider and dabbler in dressage, who created Brooks Belts as a fun way to accent the traditional riding outfit. Each belt is handmade and classic and unique equestrian patterns are available. This week you can get 15% off with code EN2021.
Jump to Tuesday's deals and special events here. And if this week doesn't fulfill your requirements for a little retail therapy, Kentucky is hosting its own Vendor Village all week during the Three-Day Event, April 21-25. You'll be able to find more on this online shopping event on the Kentucky website here.
Happy shopping, Horse Nation. Go riding!