Editor's Picks: My Top 5 Virtual Vendor Village Deals for Monday
Alright, folks. It's day two of Eventing Nation's Virtual Vendor Village. Get your shop on and check out my favorites for the day.
If you missed it yesterday because you were out enjoying the lovely weather and doing cool things with your horse, then it's time to catch up. Eventing Nation has launched its 2nd Annual Virtual Vendor Village. As the eventing world gears up for the Land Rover Kentucky Three-Day Event (known as LRK3DE for those in the know), people are also gearing up for the great shopping that usually comes with it. Eventing Nation is adding some extra stoke with its Virtual Vendor Village all during the week leading up to Kentucky.
So maybe you're not an event rider. What's that mean for you? It means you get to reap all the rewards from the LRK3DE hype — mainly in the form of amazing deals from our some of our favorite companies. It's time to shop!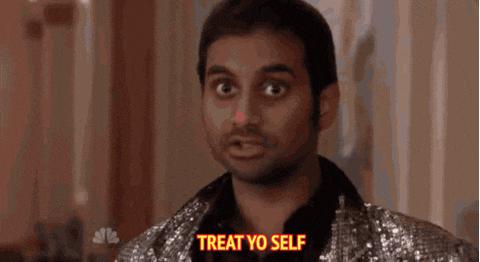 Each day we'll be bringing you new deals from some of our favorite companies via EN's Virtual Vendor Village, and each day I'll be sharing my top five favorite deals of the day. Here are my picks for Monday!
It's no secret that I like my clothes with some attitude (in fact, I reiterated that in yesterday's editor's picks), which is why I'm always a fan of what Ride Heels Down has to offer. This awesome store offers everything from eventing related apparel to general equestrian designs that the horse-lover (and humorist!) in all of us can appreciate. My personal favorite? The "Everything Hurts and I'm Dying" collection.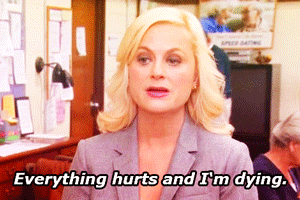 After all, gotta love a Leslie Knope reference and it's pretty much always true. This week you can get 20% off site-wide and free shipping with coupon LRK3DE21. This doesn't include customized items or the Covid Collection.
Kentucky Performance Products is one of my go-to companies when I am looking for health information and supplements for my horse. Their products are scientifically developed by equine nutritionists in order to meet each horse's individual needs. Their supplements are designed to complement commercial feeds so you don't have to worry about over-supplementation. Plus, they totally stand behind their products — they refund your money if you're not happy with what you get.  That's a company I can get behind. This week you can get 20% off and free shipping with code ENVV2021 at checkout. Plus, if you fill out a form, you get the nifty free sticker pictured in the graphic above.
You know what the best kind of deal is? The free kind! That's why one of my picks for today is Horse & Country TV's offer for the week: a one month free subscription if you sign up the week of Virtual Vendor Village. Horse & Country TV has all kinds of offers that will speak to equestrians. Documentaries? Check. Live coverage? Check. Training videos? Got that, too. So if you're looking for a great way to access coverage of your favorite events as well as a stockpile of great content, don't miss out on this deal.
I don't wear much jewelry. A few small pieces here or there that won't interfere with what I'm doing is about all I can manage. Today's deal from Perri's Leather is about to make that list. They're offering two-toned leather bit bracelets for only $15 (they're usually $19.95) when you use the code BIT when you checkout. Choose between seven different color combinations and either a cold or a silver bit accessory, so you can get exactly what you're looking for.
You know when the makers of FLAIR® Equine Nasal Strips decide to offer a product, it's going to be quality. So I have no doubt that the Very Important Pad (VIP) is amazing. VIP Equestrian Saddle Pads provide the very best impact protection for the horse's back. They're made of a proprietary viscoelastic polymer that does not leak or bottom out under pressure; instead the VIP conforms to the horse's back to alleviate pressure points and evenly distribute weight. The VIP may be used directly on the horse's back or between a traditional saddle pad and saddle. At only 8 mm thick, the VIP does not interfere with a correctly fitted saddle. It is soft, flexible, hypoallergenic, and does not stick or pluck hair when removed. And through April 30th, you can get Get $10 off an order (valid one use per customer) using code LR2021.
Jump to Monday's deals and special events here. And if this week doesn't fulfill your requirements for a little retail therapy, Kentucky is hosting its own Vendor Village all week during the Three-Day Event, April 21-25. You'll be able to find more on this online shopping event on the Kentucky website here.
Go shopping and go riding!