HN Staff Writers Share Their New Year's Resolutions
From personal goals to those with our horses, our staff writers are ready to bid 2020 farewell and tackle 2021. Check out our New Year's Resolutions and share your own in the comments section!
Ashley
I am hoping to get out to some shows with my horses and to enjoy some much needed time on the trails!
Candace
2020 has been a year of five foot drops after surprise jumps in equine metaphors. I never knew if the "life" mount beneath me would bolt and take off towards a cliff. Given the shell-shock of this year, my RESOLUTIONS are:
Trust my self again
Believe in success . . . and practice towards those successes
Know that if I throw my heart over a jump, my ass will follow.
Side note, I would not have made my way through this year — still on my — feet if I hadn't had my schooling horse, Amber, to trust me and accept my tears and massages.
DeAnn
Although I don't tend to be an overly superstitious person, I do have a solid belief in Murphy's Law. As I was typing up last year's New Year's resolution, I had this nagging suspicion in the back of my mind that putting it in writing could jinx me. Boy, was I right! Like, astronomically, magnificently correct. Usually this level of being rightness is something in which I would revel, but not this time around. Oh, how I wish I had been wrong.
Last year, I was looking to earn a buckle on my mare. Translation: I wanted to focus on my riding, ride and compete a lot, and — when it came down to it — move up a level in mounted shooting. The universe's response: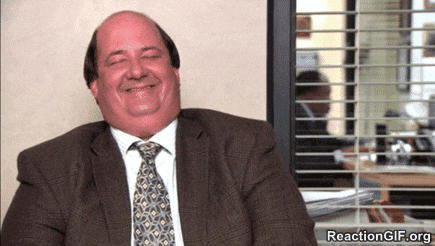 Between the pandemic, a house fire, a fractured pastern and THEN a severed artery, that goal was a total non-starter.
Looking forward to 2021, I'm done whining about it (mostly) and ready to move on. So, for this year, I'm refocusing and setting these goals (sure, we can call them resolutions):
Ride more. Once she recovers, I am going try to be content with whatever that looks like for my mare and me. It might just be in the arena. It might be on trails. It might be in competition. Whatever it is, I am going to embrace it.
Better my horsemanship. One of the best things to come out of 2020 is GETTINKNUDEFORMOOLAH, my AQHA filly (DASH OF MOOLAH x KNU YA x KNUD WITH WINGS). This filly is a blank slate and my chance to start a horse from the very beginning. I want to do it right. For her sake, a well as the sake of all my horses, I want to improve my horsemanship through online learning, reading, lessons, clinics and any other means I can.
Finalize barn plans and get things moving. Another positive aspect of last year is that all the personal upheaval led to the opportunity to design and build a barn. I want to get those plans finalized and get the facility set up.
Jenny
I'm going to be honest, after the year we just had, making resolutions for the new one feels like a bit of a jinx. To quote Michael Scott from The Office, "I'm not superstitious, but…I am a little stitious." And at this point, can you blame me? I mean, I started this year off by becoming the Director/Producer of a equine-themed docuseries that my production company had been contracted for. It was a dream job and could not have been a more perfect use of my degree, but just as we were working on our second show, business closures and travel restrictions started up, and production made like a reiner and came to a sliding stop. My significant other and I had a goal to buy our own house this year, and were mere weeks away from qualifying for a mortgage when both our jobs temporarily closed (and, as it turns out, banks consider "temporarily unemployed with a higher than usual income from unemployment compensation than normal job due to nationwide emergency" the same thing as simply "unemployed"). Fun times, right?
However, it wouldn't be true to say that 2020 was without any personal victories at all. With nowhere to go and no work to be done (and that blissfully higher than usual income, thanks UC), I turned to projects of a more personal nature–specifically, art. Although I couldn't ask for a more fun side hustle than teaching art classes at Painting With A Twist, it has had the unfortunate side effect of often making my individual art projects feel more like work than fun.
That changed under lockdown, and I held nothing back. I dove into mediums I haven't touched since middle school. I finished paintings that had been hanging around my studio area for months. I started a separate Instagram account exclusively for my artwork. And finally, I spent some actual time on my tablet improving my digital illustration skills. This last part has paid off tremendously, leading to a fairly steady stream of commissions from everyone from fellow equestrians, to pet parents looking for custom Christmas gifts, to a punk band promoting an album release with a coloring book full of unicorns, to one of the singers from the Trans-Siberian Orchestra (my all-time favorite band). I even managed to get what I thought was nothing more than a silly, self-indulgent cartoon about my ridiculous goofball of a gelding published (thanks, Horse Nation)! I feel like I'm still just starting out, but if nothing else I hope I'm able to at least continue this creative momentum into the New Year and beyond. Who knows what 2021 will bring? I may still be living in a rented house with squirrels in the roof, but I have a roof. I have some commissions already lined up. I have a new, upgraded tablet I got for Christmas on the way. And I have the motivation to keep going in creative new directions.
Kristen B.
I tend to hyper-fixate on goals and push myself to accomplish them even when I shouldn't, so the last few years I have tried to not have resolutions and use New Year's to remind myself what is important to me in the upcoming year. An old trainer once told me to spend New Year's Day doing what I wanted to do through the whole new year so for the last few years I have spent New Year's day riding both of my horses, spending time with my son and husband and enjoying my farm.
Kristen K.B.
If there's one thing that 2020 taught me, it's to take nothing for granted — and that's not even concerning the pandemic, but some other health and family issues we all faced together. So going into 2021, for the first time in a while, I don't have any grand quantifiable goals: if we get to some horse shows, that would be awesome. If I get to trail ride more off-property, great. My resolution is simply to enjoy my horses for who and what they are and appreciate my many blessings that let me live the life I lead.
Lynn
Horse-related:
Right now having fun with my horse is more important to me than getting results at shows. Though I do plan to do a few shows (she is currently at young horse show bootcamp down at WEF), I resolve to use the barn more as a "getaway" from all the stress of work, get out on the trail and go galloping, rather than chasing up the levels. I always tend to start out the spring like this and get quickly sucked into moving up one-tenth of a meter (which results in moving up money, too, haha) rather than paying more attention to the fun parts.
Other:
I am running Dragon's Back Race in Wales in September 2021. Only about half of the participants actually finish…so my resolution is to finish in one piece. Well, more than one piece is OK if you break a bone or anything, so crossing the finish line even if crawling or rolling across is involved is still acceptable.
Marcella
Last year I had set three goals for myself and my horses. The first one was to move up a level in mounted shooting. I accomplished that goal. The second was to travel somewhere I hadn't been in the US to trail ride. I accomplished that goal. My third goal was to enjoy my foal that was on its way. I definitely accomplished that.
In 2021 I'd like to:
Move up another level in mounted shooting.
Travel somewhere I haven't been in the US to trail ride.
Become a better rider by giving my horse softer cues, being softer in the hands and getting better at troubleshooting riding frustrations.
Morgane
In a few years (probably decades), I think I'll be mostly amused by 2020. I can see looking back and saying, wow, we all survived an Apocalypse sans toilet paper! In the moment, however, it's often a bit more difficult to find the humor in a year so fraught with upheaval and chaos; certainly we're all over the current zeitgeist of anxiety. That being said, I do think there's value (note that I did not say 'fun' or 'joy') in all human experiences, even the negative ones, as they're all absolutely necessary to experience a full life and develop oneself.
For 2021, my goal is to try to focus on individual moments as they come – good and bad—while recognizing that sometimes things simply 'are' and I'm not required to do anything but 'be.' So often we live in the past or the future, but really there's only now.
Also, on a lighter note, I want to get my current baby dressage dragon out on some field trips – you know the flaming red mare one — without dying. No promises.
Noelle
I don't really "do" New Year's resolutions, generally – as I think I've written in past editions of these posts, I believe you can start something new or make a change year-round. I do have two short-term goals that I'm not sure you could call "resolutions:" one is to continue training for a 5k run/walk I'm planning to do in March (direct result of "I'm bored of working out and not having something to aim for") and hopefully jog as much of the distance as possible. I also need to catch up on and complete an online Spanish class I enrolled in via my local library (shameless plug here: libraries offer SO MUCH MORE THAN BOOKS — check out everything they offer) because I believe the class closes out in late January.
My one "resolution."  Long-time readers may remember the articles when they first ran, circa 2014, newer readers probably not but if you go back through the archives you can find them (full warning I was still in college when I did them and writing-wise they are not even close to my best work). Since 2013, I've been researching the life story of a horse named Nautical who was an international show jumping star in the 1950s and '60s. That research has naturally been somewhat sporadic as I've always fit it in around my other obligations, but I'd really like to finally pick it back up, figure out where the gaps are in the horse's story, try to fill those in as much as possible and finally see just what the story is and put it together. I figure by making this a resolution and sharing it with all Horse Nation readers, I might just hold myself to doing this and making some progress.
Happy New Year, Horse Nation! Go Riding!