Last-Minute Gift Guide for the Truly Desperate
Procrastinators unite… tomorrow.
Only tomorrow is actually Christmas Eve and TIME IS RUNNING OUT.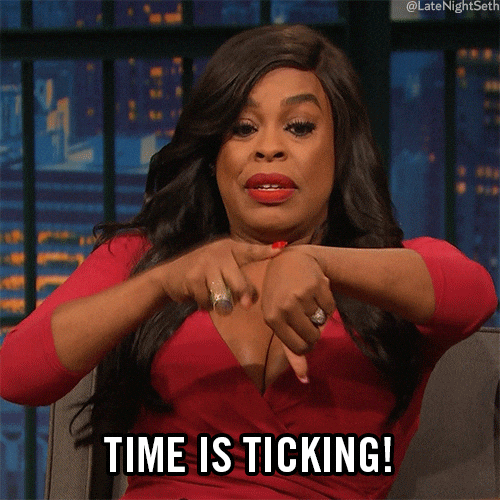 Have you been struck by the sudden realization that you're less than two days from Christmas and you still haven't gotten the right gift for the horse lover in your life? Have no fear! We have just the list to save the day.
A SmartPak gift card. Okay, okay.We know it's a gift certificate, but here's the thing. It's nearly Christmas Eve. What do you want? You work with what you have — and what you have is this perfect gift. You can have it delivered straight to your special someone's inbox the same day (even on Christmas!).
The certificates are available in any amount from $15 to $1,000, there are four different image options to choose from and you can include a personalized message.
A Cambox V4 Pro. Okay, so this one might not actually arrive by the Christmas, BUT we don't think your favorite equestrian will care because it's such a freaking awesome gift. You can print out a picture of it and put it in a card, frame it, whatever. I know I certainly would not turn it down. Check out this video quality:
Plus you'll get 30% off if you shop now.
A gift certificate for equine body work. Yes, yes. Another gift certificate, but this has the two-fold benefit of being available right away and supporting a local equine business. It's a gift for the recipient, their horse and the practitioner. Many body workers will offer discounts for packages of multiple treatments, so you can also manage some savings in the process.
Equine Grooming/Care Products. Okay, so they may not be glamorous, but y'all. We use them all the time. All. The. Time. Between shampoos, wound care, skin care and all the things, we go through these products quickly and they're not cheap. The Horse Nation pick? Banixx.
We're especially fans of the medicated shampoo since it takes care of everything from scratches to rain rot to cannon bone crud and dermatitis. Also, you can get this at your local Tractor Supply. You know what that means? It's still available on Christmas Eve!
Gift certificate for a car detailing. Equestrians trash their vehicles. Like, a lot. Between the mud, horse hair, hay and all our gear, our cars and trucks often look like we live in them. And since we spend all of our time and money on our horses, we seldom have the time or resources to pay give our vehicles any love. So we certainly won't turn down the chance to have someone else get our vehicles looking shiny and new… for at least a week.
Last but not least, another great idea is a subscription to Sirius XM, Pandora or Spotify. Horse people spend a lot of time in their cars traveling to and from work and the barn or making long trips to horse shows or trail rides. Having great music and podcast options definitely makes the ride more enjoyable. If you want to add a little more to that gift, a cordless Bluetooth speaker can help out those who like to listen to music while working their horses.
Have an amazing Christmas Eve, and an even more amazing Christmas!
Go Riding!