The Poo on Fecal Transplants for Animals
You read that right. Fecal transplants are a thing, for animals and humans. Here's what that means for horses.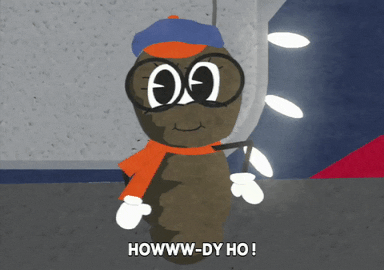 By Dr. Eleanor Kellon
Yes, it's what you think it is! Receiving fecal material from a healthy donor is in the news for people these days (you can read the full article by clicking on "download PDF"). It has been approved by the FDA as a method to help restore normal gut flora in situations where there is an overgrowth of harmful organisms like Clostridia.
There is now a company offering fecal transplants for dogs and cats (AnimalBiome). In humans, the prepared fecal transplant is usually deposited directly into the colon to avoid inactivation in the stomach. For the pets, enteric coated capsules are used to dose orally. This is easy to administer to a dog or cat by hiding the capsule inside a bite of meat or butter because these animals will swallow whole without chewing.
As with humans, donors are screened for general and digestive health. Their feces are also tested for harmful bacteria and parasites.
Oral delivery dates back to 4th Century China in people and 17th Century Italy in animals. Transplantation of rumen contents is a well established practice in bovine medicine. It has also been used sporadically in horses. I remember straining fluid from the contents of the cecum of recently deceased horses for administration by stomach tube to horses.
That was 40 years ago. The term transfaunation is typically used in horses and cows.
Is this really any different from using probiotic products? Yes and no. The microbiome in a living animal contains many different types of bacteria (and protozoa in horses and cows). The community works together, with some organisms living on the by-products of metabolism of other species. They each have a niche and a specific function. In addition to the organisms themselves, the liquid surrounding them contains volatile fatty acid products of fermentation, enzymes, growth factors and other substances which support the growth of some bacteria and inhibit survival of others.
Probiotic supplements contain a much smaller number and variety of organisms than a transfaunation would, but they are strains that have been documented to benefit the gut and their host. The better ones contain fermentation products as well as bacterial strains that are specific for the species. For instance, two products which fit this description are Uckele G.U.T and Absorb-All.
So what does this mean for horses?
There is much more work to be done before we can successfully use transfaunation in horses. Fermentation in the horse is a significant source of calories and much more complicated that in humans, dogs, cats or even the rumen of a cow.
For one thing, the profile of organisms changes dramatically in different sections of the large intestine, and even from one horse to another. Because the horse chews everything, we can't use enteric coated capsules so the volume of transfaunation products must be high. It's a complicated issue, but well worth investigating.
About Dr. Kellon
Dr. Eleanor Kellon, staff veterinary specialist for Uckele Health & Nutrition, is an established authority in the field of equine nutrition for over 30 years, and a founding member and leader of the Equine Cushings and Insulin Resistance (ECIR) group, whose mission is to improve the welfare of horses with metabolic disorders via integration of research and real-life clinical experience. Prevention of laminitis is the ultimate goal. www.ecirhorse.org