Retired Racehorse Project To Run Virtual Makeover
It's not The Makeover, but it's fine…
If we want to put the most positive spin on it that we can, 2020 has been the year that we rethink what we thought we knew. We've had to rethink and reimagine nearly every aspect of our lives, and that's left a lot of organizations that rely on a major event for funding in a bind. The good news is that we've seen plenty of creative responses to that bind: everything from virtual shows to online clinics and more.
After all, when life hands you lemons, make lemonade… via Zoom.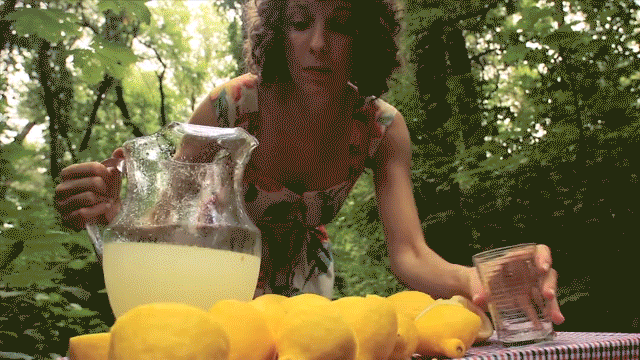 The Retired Racehorse Project (RRP) certainly is no different. Their biggest event of the year, the TCA Thoroughbred Makeover and National Symposium, was scheduled to be held this October but fell victim to the flurry of event cancellations as a result of the COVID-19 pandemic. However, their mission  — promoting finding second careers for ex-racehorses — still stands. Thus, the RRP, like many other organizations, has had to adapt and overcome the hurdles of 2020.
So as not to leave out anyone who was preparing for this year's Thoroughbred Makeover, the RRP has already announced that next year's Thoroughbred Makeover will be double the fun and will include classes for both 2020 and 2021 eligible horses, the Makeover Marketplace will take place in a virtual format this year, they recently wrapped up an OTTB themed meme contest (check out the winners here for a laugh), and most recently they have announced their Make 2020 Over Virtual 5k, which features a pretty amazing race t-shirt. (You can receive the T-shirt by registering for the virtual race by October 7th. Not a runner, but still want the shirt? Heck, register anyway. It's 2020 and we're not going to judge! You'll still be supporting the RRP's mission, after all.)
But that's not all, folks! Here is a complete list of the virtual events the RRP is hosting so that Thoroughbred lovers can get their fix:
Silent Auction, sponsored by Ocala Jockey Club: September 28-October 10
The Silent Auction kicks off fundraising for 2021 with an exciting array of items, including coveted racing memorabilia, art, unique gifts, and once-in-a-lifetime experiences. The online auction catalog will go live on September 28th with bidding closing at 4:00 PM Saturday, October 10th.
Virtual Vendor Fair
Get your shopping on from the comforts of home! The vendors who signed up to attend the 2020 Thoroughbred Makeover will be showcasing their products and services via the RRP's Facebook page and e-newsletter. Keep an eye out for special discount codes to score savings from your favorite vendors. Make sure you're on the RRP mailing list to receive a special e-blast featuring Virtual Vendors the week of October 5, and visit tbmakeover.org for a full list later in September.
Make 2020 Over Virtual 5K: Week of October 5
"It's not the Makeover, but it's fine." Join in for a virtual walk/run/ride — you choose how to finish your 5K! Fundraise for the RRP and then do your run the week of October 5; participants will earn $10 in RRP Store credit for every $100 raised for the organization. Fundraising period will continue through the end of October. Sign up by October 7 to receive your free event t-shirt! Register online.
Webinar Series: Monday-Wednesday October 5-7 at 7:00 PM ET
Presented by Horse Media Group, the popular Friday seminar series will be offered online, featuring an array of panelists and great topics relevant to Thoroughbreds as they transition to second careers. Plenty of time will be given for Q&A. Webinars are free to attend via Zoom and Facebook Live, but registration is required to be eligible for door prizes. Webinar topics have been announced and you can see the detailed schedule here.
Do More, Spend Less: Monday, October 5, sponsored by Godolphin Lifetime Care
OTTB Behavior: Why Does My Horse Do That? Tuesday, October 6, sponsored by Maryland Jockey Club
Dealing With Gastric Ulcers: Wednesday, October 7, sponsored by Triple Crown Feed
Thoroughbred Aftercare Summit: Tuesday, October 6
The Retired Racehorse Project, Thoroughbred Aftercare Alliance and Thoroughbred Charities of America have teamed up to produce the second annual Thoroughbred Aftercare Summit, focusing on education and networking among those with a professional interest in the retraining and rehoming of Thoroughbreds. The Summit is free to attend via Zoom, but registration is required. Registration information will be released later in September.
TERF Makeover Master Class: Friday, October 9
Presented by Thoroughbred Education & Research Foundation, the Makeover Master Class is taking on a virtual twist! Three trainers in three different locations around the country will work with three different Thoroughbred prospects and demonstrate their methods for approaching early rides and their retraining process. The recorded Master Class will be followed by an interactive Q&A panel with the three trainers. The Master Class and Q&A session is free to attend via Zoom and Facebook.
ASPCA Makeover Marketplace
Some trainers of 2020 Makeover horses have opted to make them available for sale or adoption and have listed them in the ASPCA Makeover Marketplace. The catalog is available to browse online, and was also printed in the Fall issue of Off-Track Thoroughbred Magazine. In lieu of an in-person showcase event, a video compilation of this year's Marketplace horses will be released on the RRP's social media on Friday, October 9.
---
The Retired Racehorse Project (RRP) is a 501(c)3 charitable organization working to increase demand for off-track Thoroughbreds in the equestrian world. In addition to producing the Thoroughbred Makeover and National Symposium, the organization also publishes Off-Track Thoroughbred Magazine, hosts off-track Thoroughbred retraining clinics and programming at major horse expos and events around the country, and maintains the online Thoroughbred Sport Tracker (the internet's only user-driven database tracking second career talent and accomplishments of registered Thoroughbreds). Visit the RRP online at RetiredRacehorseProject.org.