Editor's Picks: My Top 5 Virtual Vendor Village Deals for Saturday
Today's the perfect date. You want to know why? Because it's not too hot, not too cold. All you need is a light jacket. Oh, and it's another day of amazing deals at Eventing Nation Virtual Vendor Village.
Well folks, it's officially the weekend. For most of us, it looks a lot like the rest of the week. So what are you going to do to fill that time? Probably the same thing I'm doing. Head over to Eventing Nation Virtual Vendor Village and do some more shopping.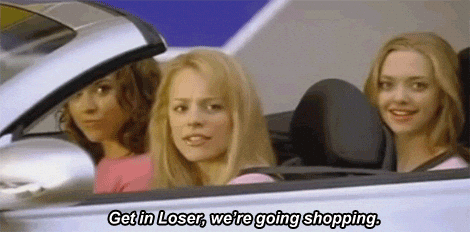 Everyone in the Nation Media family is thrilled with how the inaugural Virtual Vendor Village is going. The vendors have pulled out all the stops and offering up some amazing deals.
Here are my picks for today:
Full disclosure: I primarily ride western. So, most of the time, I am in boot-cut jeans and western boots when I ride. However, I thoroughly believe in cross-training in all things and that absolutely extends to my riding. When I want to keep myself honest and check my seat and position, I get out the English saddle and my corresponding gear and have at it. You know what I am really thankful for then? That's right. My half chaps. I forget when I am riding in a saddle with full leather fenders how much more comfortably my legs are when I ride in half chaps. Fortunately, Perri's has a great deal on suede zip half chaps today. Today they are only $30 (regularly $50.95) with code ZIP.
It's starting to get buggy out there — are you stocked up on fly spray? Now's your chance to stockpile the good stuff with this 30% off offer from Ecovet (use promo code Virtual30Welcome), the first fatty-acid fly repellent for horses. Tested and endorsed by veterinarians, Ecovet provides a legit alternative to toxic pesticides. We've all been burnt before by "all-natural fly sprays" that turn out to be useless garbage, but this one is different — IT REALLY WORKS. And! It stays put. Also, while Ecovet v1.0 was admittedly kinda stinky, they've since updated the formula with a much more palatable scent, so if you tried it back in the day and didn't like the smell I'd encourage you to give it another go. Many thanks to Dr. John and his crew for their continued support of the Nation Media family!
If you think your horse is lacking in something, chances are, Nupafeed has as supp for that (supplement, that is). Nupafeed is a brand dedicated to improving the well-being of all horses, no matter what they need. Do you have a horse that's prone to tying up? There's a supp for that. Is your horse nervous or anxious? There's a supp for that. Does your horse need more energy and endurance? There's a supp for that. You get the idea. Nupafeed provides Superior Equine Supplements to horses of all breeds and disciplines with unique supplements used world wide. You can get 15% off your entire Nupafeed order today with code LR2020.
It wouldn't be Kentucky Week if it weren't for Eventing Nation's annual "Pick 'Em Contest, Presented by Omega Alpha" — this is its 8th year running! Usually EN has readers share their picks to win the event, using predicted finishing scores as a tie-breaker, but this year they needed to shake things up a bit. EN is asking readers who they think WOULD have won Kentucky, and their answers enter them into a raffle for a "Guts to Win" prize pack valued at $300. While you're at it, visit Omega Alpha and use the promo code EN10 to get 10% off all orders over $40 plus free shipping in North America. Be sure to tune in to EN's Facebook page today at 11 a.m. for an Omega Alpha sponsored "virtual autograph signing" with Canadian five-star superstar Selena O'Hanlon! 
Horses and girths have a love hate relationship. Mainly, horses love to hate their girths — or they would if they thought like that. However, Tapestry Comfort Girths work to make saddling more comfortable for your equine companions. The innovative, patented design of Tapestry Comfort Girths make them the only girth on the market that "breathes" with your horse, improving comfort, performance, and competitiveness. The elastic is situated where the horse needs it, from the sternum up the ribcage offering expansion and comfort.
Linda Hauck, owner and innovator of Tapestry Equine Products, also innovated Spursuader Spurs. "The reason I developed this spur was in large part my experience riding sensitive horses, particularly Thoroughbreds," she explains. "How they overreacted to a traditional spur, how some would get tense right away when they knew you were wearing a spur or watching a horse get inadvertently 'spurred.' That got me thinking that there must be another way to get our point across to the horse without offending or creating tension in that horse."
This week you can take 10% off of all products and get free shipping with code LR2020 from Tapestry Equine Products.
Jump to Friday's deals and special events here. 
And this isn't all! Here's a round up of what is happening today:
WIN THIS:
FACEBOOK LIVE: 
Join us live for a chat with Canadian Olympian Selena O'Hanlon and enter for a chance to win a prize from Omega Alpha at 11 a.m. ET on Saturday, April 25.
Get to know Savannah 'Woodge' Fulton in our final World Equestrian Brands Q&A! Be sure to tune in to hear trivia questions for a chance to WIN a Leather Care Package. Join us live at 1 p.m. ET on Saturday, April 25!
WATCH PARTY: USEF Network is rolling out its Land Rover Kentucky archives this week! If you're not already a USEF member, use promo code ENLRK3DE to access. For cross country day, Virtual Kentucky takes us back to 2012 with the full cross-country program, freshly hosted by commentator extraordinaire John Kyle with special guests including Boyd Martin and Allison Springer. Tune in here — and take a cue from Tilly Berendt's five-star inspired cocktail recipe menu here!