Editor's Picks: My Top 5 Virtual Vendor Village Deals for Friday
It's day five of Eventing Nation Virtual Vendor Village and we're still under stay at home orders. You know what that means? Yup. More online shopping. And with these deals, who can blame us?
It's Friday, Friday, Gotta get down on Friday…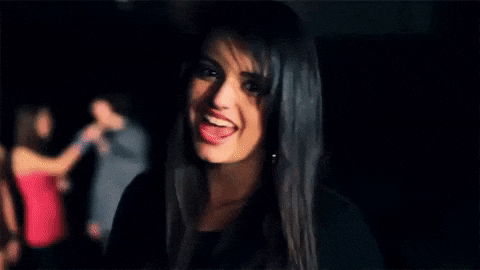 Okay, so maybe no one is partyin' (partyin' –yeah!), but you know what we can do? That's right. We can enjoy insane deals on Eventing Nation Virtual Vendor Village.
All of us across Nation Media, on Horse Nation, Jumper Nation and Eventing Nation are SO excited about the Virtual Vendor Village taking place this week on Eventing Nation. Incredible brands have teamed up to bring you some amazing deals that are exclusive to our readers.
Every day the deals keep rolling in and I'm loving it. So, without further ado, here are my top five picks from today's deals:
One of the things I've been trying to do while my outside activities are somewhat limited is read more. This has been both for pure enjoyment and with an eye toward improving my horsemanship and riding (the more you know, right?). We all know that Horse and Rider Books has a plethora of books to help equestrians in nearly every way possible. Want to learn more about dressage? There's a book for that. Want to read about riding with the US Equestrian Team? There's a book for that. Equine physical therapy? There's a book for that. You get the picture. Anywho, when I realized that we can get great deals on books through Virtual Vendor Village, the bookworm in me rejoiced. Get 20% off and free shipping with code KYBK20.
There's old horse saying that goes, "One white foot, buy him; two white feet, try him; three white feet, look well about him; four white feet, go without him." Whoever coined that originally definitely had to deal with scratches every spring. I feel that in every fiber of my being right now. But guys. Guess what! Banixx is 10% off through the end of the month and free shipping at Valley Vet. Banixx is here to help with the skin funk. Their shampoo in particular is a bestseller and a lifesaver!  If you keep other pets like chickens and dogs, other Banixx products are also on sale. Click on the graphic to be taken to the sale page. No promo code needed.
Anything that helps my horse breathe easier and perform better without drugs is alright in my book. Enter FLAIR® Strips. These self-adhesive, drug-free nasal strips promote optimum health of equine athletes, in all disciplines and every level of competition. The Strips gently support the soft tissues over the nasal passages (the narrowest part of the upper airway) and reduce airway resistance and improve airflow when your horse needs oxygen most. So what does this actually mean for your horse? They breathe easier, they don't get tired as quickly, the conserve energy and they recover faster. Oh, and the Strips help protect against pulmonary hemorrhage (EIPH). Get your special discount at checkout with code LRK3DE.
World Equestrian Brands has opened an exclusive virtual store for our Nation Media readers! This week, it's offering 30% off some amazing brands like Mattes, Amerigo, Vespucci and Equilibrium. I'm a huge fan of Equilibrium's EQ Field Relief Fly Sheet. My mare is very sensitive to flies. She gets irate in the summer, so any protection and relief I can offer her, I do. Click on the graphic to go to the virtual special store.
So, you want really big savings? You'll be thrilled to see this one (I know I was!). Nutrena is offering a $10 off coupon for use on one bag of SafeChoice Perform Horse Feed. SafeChoice Perform is a controlled starch, high fat formula that supports the caloric needs of hard workers and hard-keepers. Okay, so maybe my horses don't exactly qualify, but there are plenty who do. For those horses, this is a great option. Click on the graphic for your coupon.
Jump to Friday's deals and special events here. 
These deals aren't the only thing to look forward to today. Here's a roundup of what else is going on:
WIN THIS:
MEET & GREET: Tune in to EN's Facebook at 4 p.m. EST for a Facebook LIVE session with World Equestrian Brands rider Buck Davidson. WEB is giving away an Amerigo leather care package to one viewer everyday, so submit a question to Buck for a chance to win! While you're at it, be sure to check out World Equestrian Brands' Virtual Kentucky Store for some amazing discounts on products from Amerigo, E.A. Mattes, Equilibrium and Vespucci!
WATCH PARTY: USEF Network is rolling out its Land Rover Kentucky archives this week! If you're not already a USEF member, use promo code ENLRK3DE to access. Watch top dressage tests from the past decade and vote for your favorite here.
Go riding and go shopping!