Editor's Picks: My Top 5 Virtual Vendor Village Deals for Thursday
The fourth day of the Eventing Nation Virtual Vendor Village is here, and there are more deals you won't want to miss! Here are five of my favorites from today's offerings.
All of us across Nation Media, on Horse Nation, Jumper Nation and Eventing Nation are SO excited about the Virtual Vendor Village taking place this week on Eventing Nation. Incredible brands have teamed up to bring you some amazing deals that are exclusive to our readers.
Every day the deals keep rolling in and I'm loving it. So, without further ado, here are my top five picks from today's deals:
You know what one of the best things about Virtual Vendor Village is? It's not JUST about your horse. It's also about you.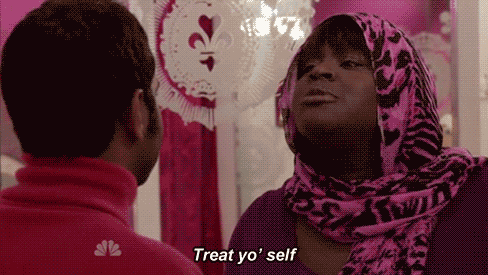 This week, AtelierCG is offering 15% off all purchases. The jewelry that Cindy, the owner of AtelierCG creates is gorgeous.  It's unique, and each piece holds a bit of equestrian flair without being gaudy. AtelierCG also creates apparel and leather goods, so there's a bit of something for everyone at all different price points. Get your 15% off with code BEYOU at checkout.
Speaking of treating yourself, Kerrits is offering an AMAZING sale this week exclusively for our readers! You literally can't beat sale items that start at $9. Up for grabs are hats, riding tops, breeches, show coats and more. One item that particularly stands out that I love are Kerrits' Flow Rise Breeches – you don't get a weird muffin top if you wear them and they don't pinch your waist in weird, unflattering places. They're on the site for $39! Act fast before everything runs out… No coupon is necessary, just go to their site to access the tent sale.
So, you've treated yourself, but don't forget to treat your horse! Ice Horse is offering a FREE HoofWraps Soaker with purchase. Ice Horse boots are one of the few products out there that I truly believe work. They don't fall down, they stay cold and they don't involve unsafe procedures like wrapping ice packs around your horse's legs that could fall down. The HoofWraps Soaker is also an essential. Let's face it. Everyone's horse has an abscess or other issue at some point in its life and needs medication or soaking. The Soaker makes life infinitely easier. No buckets falling over – who can beat that? Get your free HoofWraps Soaker by using code HWS at checkout.
Guys. Fleeceworks has pulled out all the stops. For the entire week, they are offering 10% off all orders with code LRK3D10,  free Easy Care Bamboo Slippers with orders over $100 AND 15% off Therawool Quilted Dressage Pad with code LRK3D4. But wait, there's more! Each day they offer an additional deal (which you can access here). Don't pass up these amazing deals from Fleeceworks.
I won't lie. Part of the fun of shopping at horse shows is walking around the vendor booths and fantasizing about the products I will need and use when I finally build my arena. Well, arenas (an indoor and an outdoor, of course). Virtual Vendor Village has provided much that same opportunity. And totally on my radar is the Martin Collins Arena Master Maintenance Machine. When I finally do have my own arena to maintain, this is what I want to use. For those of you lucky enough to have some footing to work with, Martin Collins is offering 5% off May through July with code KY2020.
These deals aren't all that's happening today. The vendors are also hosting a series of meet and greets to keep you entertained and informed. Here's what's coming up today:
Jump to Thursday's deals and special events here. 
Go riding and go shopping!