Editor's Picks: My Top 5 Virtual Vendor Village Deals for Tuesday
It's day 1,784,935 of quarantine. What are you doing with your time? Online shopping? Yup, me too. So here are my top picks from today's Eventing Nation Virtual Vendor Village.
Am I sitting at home, thinking about all the things I want to do with my horse once the world opens back up? Yes. Am I filling that void by spending money on horse gear that I intend to use in that freedom filled future? Also yes.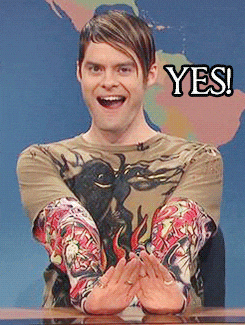 The good news for me — and everyone like me — is that Eventing Nation's Virtual Vendor Village has so many amazing deals that I just. can't. pass. up.
All of us across Nation Media, on Horse Nation, Jumper Nation and Eventing Nation are SO excited about the Virtual Vendor Village taking place this week on Eventing Nation. Incredible brands have teamed up to bring you some amazing deals that are exclusive to our readers.
So here are my top five picks from today's deals:
There are two things you need to know about me:
I drink a lot of coffee.
I really like Parks and Recreation.
So, when I saw that Ride Heels Down was offering a discount on this stainless steel coffee mug, I was ecstatic. (I mean, sure, it'll keep beverages hot or cold, so it's not specific to coffee, but… why?) It combines two things I love: coffee and Parks and Rec.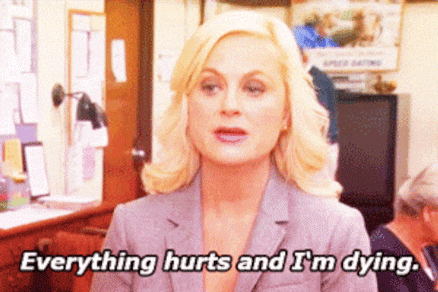 Oh, and horses, too. So, go to Ride Heels Down and snatch up this mug before it disappears. That way you can let the world know exactly how you feel … basically all the time.
Guys. It's spring. Horse hair is everywhere. That's why HandsOn Gloves are awesome. They are a revolutionary concept for grooming — it's like, put yourself in your horse's shoes: would you rather be massaged with a traditional, hard, stiff curry comb or a dexterous, nubby mitt? Mitt: 1, Curry Comb: 0. With HandsOn Gloves, you can use the tiny nubs on the fingers to gently curry out the nooks and crannies your pony's lower legs and use the larger dimples on the palm to massage into her haunches. You can use them wet or dry, they really help get out the hair and the hair doesn't stick to them. Get yours for 20% off with Code KY20 today!
This company/equestrian shopping wonderland has been a stalwart cheerleader of Nation Media for so long, we had a feeling that they'd come up with something next-level for our Virtual Vendor Village — and they delivered! I mean, who doesn't want $500 gift card from SmartPak? I know I certainly do. Oh, the reins, saddle pads and halters I could hoard.
My mare has a tendency to get ulcery. Fortunately — or unfortunately, depending on how you look at it — for me, she doesn't get cinchy or miserable and she doesn't look dull or drop weight immediately. However, she still is symptomatic and I want to do everything I can to keep her as comfortable and healthy as possible. So anything that helps prevent ulcers is great in my book. As part of today's deals, Legends is offering $5 off their GastroCare supplement. Hooray!
You don't have to be an equestrian to appreciate this one, but it still makes my list because, as someone without a living quarters trailer, I have found myself camping at more than one horse event. Sure, my horse has a nice, comfy stall inside a heated barn at the venue, but me? I'm braving the elements. ENO makes that a little easier and — dare I say it? — actually enjoyable with their SkyLoft Hammock. It uses lightweight aluminum spreader bars and a toggle system, which allows you to switch between "Relax" mode or "Sleep" mode, to create a hammock experience unlike no other. Get yours for 10% off with code Fest2020.
These are just my picks for TODAY. Massive savings on breeches, feed, supplements, saddles will continue to roll in and change out daily. If you need it (or want it), it's there! Be sure to check back on Eventing Nation and follow along on our daily posts this week. Each day doesn't just involve amazing deals to shop. Surprises abound!
Other awesome events taking place today include:
Nation's Cup Watch Party
Instagram Live with Allison Springer to discuss supplements
Instagram Live with John-Michael Durr to chat about course design
Jump to Tuesday's deals and special events here. 
Go riding and go shopping!