20 Things Equestrians Can Do When They Are Stuck at Home
Some of us are beginning to feel quite cooped up while we're quarantined at home. Fortunately, Ashley Francese has multiple suggestions on things we can do to keep busy. Take it away, Ashley…
One of my favorite Latin expressions is "a fronte praecipitum, a tergo lupi." It means "there is a cliff in front of me, and wolves behind me." It's often described as being the Latin equivalent to between a rock and hard place or between the devil and the deep blue sea. But I prefer the Latin version, because it gives you a sense of the anxiety and danger you feel when you have nowhere to go and a dangerous animal pursuing you. In the current climate, with the Coronavirus pandemic plaguing the world, equestrians have been hit especially hard. And at times it can feel as if we equestrians are charging toward a cliff with a pack of wolves behind us. 
No matter what your position is in the equestrian community — whether you are a barn owner, or a boarder, or a riding instructor, or an adult amateur — you are likely facing some uncertainty and anxiety right now due to Covid-19. Boarding barn owners are having to decide about whether or not they will shut down their barns to their boarders, boarders are stuck at home without being able to see their horses, riding instructors are wondering how to make ends meet when their farms are closed down and their lesson horses still need to eat, and adult amateurs are wondering what their show seasons are going to look like when they can't even ride their horses right now. 
So, whether you are a barn owner, spending much of your time caring for your horses during this quarantine, or you are a boarder, who is stuck at home missing your horse, I have compiled a list of activities that you can do to keep yourself busy and boredom free during your quarantine. And, when we make it to the otherside, and we live in a post Covid-19 (yes, I am choosing to be positive here), if you ever have an injury (let's face it horses are jerks), you can revisit this list, and keep yourself busy while you recover. 
1. Virtual Horse Shows
Right now there are various virtual horse shows occurring online including virtual barrel races, virtual obstacle courses and virtual dressage shows. So, if you can ride, get some video of you on your horse, and send it in to have a judge evaluate it. 
If you can't ride right now, check out Hobby Horsing. It's super popular in Finland. It started a few years ago, garnered international attention in 2017, and the World Championships for Hobby Horsing have taken place in Finland for the past 8 years. And stick horses are readily available on Amazon.com. If you watch videos of the Hobby Horse Championships on YouTube and you become enamored with the really high end Hobby Horses, you can purchase one, and even have it customized to look like your real horse, on Etsy. 
2. Catch Up on Heartland
If you have never watched Heartland, first of all what rock have you been living under?, and secondly what are you waiting for? Carpe that Diem! There is literally no time when you will have as much time as the present!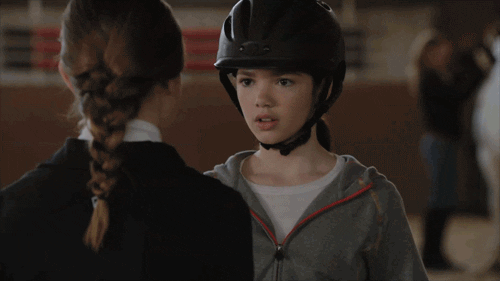 Heartland is one of the only current horse television shows that I can stomach. I have a low tolerance for poor production values, animation, bad acting, and schmaltz. So many equestrian shows are just out for me. Things like Free Rein I made it through approximately 30 seconds of. And yet I can (somewhat sheepishly say) that I have watched every episode of Heartland. Now I will grant you that there is an overabundance of horses neighing. And I will concede that the production values and acting on the show improve with age. But the writing is decent, the horses and scenery are lovely and some of the actors (especially the older members of the cast like Shaun Johnston, Chris Potter and Jessica Steen) are really stellar and give moving and nuanced performances. As an added bonus many of the younger actresses on the show actually ride. You can even follow Amber Marshall and Alicia Newton on Instagram. 
Seasons 1-11 are readily available on Netflix. And seasons 12 and 13 are available on Amazon Prime through UP Faith and Family (albeit for a monthly subscription).  
3. (Accidentally) Acquire A New Pet
About three weeks ago, I went out to feed my horses breakfast. And I found a pig in my horses' pasture. Now, if you know about my horse Riley, who I wrote about in How I Fell for a Bad Boy, Ry is not exactly a friendly horse. He's basically got the protective instincts of a donkey but combined with a Thoroughbred's speed. And he was looking at this little pig like she was about to be bacon. Mercifully I jumped the fence like Mrs. Doubtfire and chased the piggy out of the field before Riley got to her.
Once she was safely in the arena, I called my husband. He and my stepsons came out to meet her, and she flopped down next to us for a cuddle. And in that moment, we knew that if no one claimed her, she was going to stay with us.
So for the last three weeks, we have been learning about how to care for a pig, teaching her to be litter trained and how to tell us when she needs to go for a walk and attempting to get her seen by a vet, which has been especially difficult due to Coronavirus and the lack of pet pig vets. When she arrived, she was thin, had goopy eyes, and seemed to have recently been (or currently be pregnant). We've found a pig vet, but her case is currently seen as non-essential, so hopefully she'll be able to go to the vet once the quarantine is over. We have succeeded in getting her ultrasounded by my horse vet, and my vet thinks that she likely had babies, that they were weaned and sold, and that she was dumped afterward. 
So now her name is The Empress after the pig in P.G. Wodehouse's Blandings Castle novels, and she is the cuddliest and sweetest member of our family. And I know I am not the only member of my friend group who's acquired an animal during quarantine; I have friends who've acquired ducks, chickens, emus, llamas, goats, cats and dogs. If you are thinking that you would like to acquire a pig like mine, please check out pig rescues. A lot of pigs get dumped once they are mature. They get bigger than people were anticipating, and then they need to be rehomed. So it's often easy to find a pig who's already litter trained and might even come to you already knowing a few tricks. 
4. (Accidentally) Acquire Another Horse
So I previously mentioned that many of my friends have acquired new pets during the quarantine, but several of my friends have also acquired horses during quarantine. Now is a good time to horse shop! The race industry has been hit especially hard by racetracks closing due to COVID-19. So many race trainers are currently looking to rehome their horses, so check out rehomers like Changing Saddles, Canter, Wire to Wire Sporthorses, and Jade Favre Sporthorses and rescues like Carribean Thoroughbred Aftercare, Inc., New Beginnings Thoroughbreds, and New Vocations. And if anyone is looking for a gorgeous young Standardbred, you should get in touch with Alyssa Hedges from ROC the Standardbred. She has two lovely Standardbreds who are available for adoption. And so far I have not yet joined the ranks of people who have acquired a horse during quarantine, so save me from myself, and adopt a Standardbred or a Thoroughbred.
5. Build Obstacles
One of the things I have taken to doing during the quarantine is building obstacles. And I see a lot of my friends on social media doing the same. Now is a perfect time to build a podium or a bridge, and there are guides on how to build arena obstacles readily available online.
6. Clean Your Tack
This is a thing no one ever really likes to do. I know I am going to have a comment from someone who claims they love cleaning saddles. This is like when I say that no one actually likes to read Cicero, and one kid is like, "I like Cicero." And I look at that kid like, yeah, sure, Mr. Contrarian! Let's face it! Saddle cleaning is a necessary evil. You end up feeling all oily and smelling funny, and it's impossible to wash the Neatsfoot oil off your hands efficiently. But now that there's very little else to do, it's a perfect time to clean and oil that tack. And as an added bonus you're already supposed to be washing your hands more often and longer than usual. Trying to scrub the Neatsfoot oil from your hands will be good practice.
7. Organize Your Tack(room)
Now this is a thing I can get behind. I have loved to organize things since I was a little kid. I am one of those weirdos that gets excited by school supplies and storage bins. This added time during quarantine is the perfect time to organize your tackroom, and if you have not done so already, you can weed out the tack that you are not currently using. And that brings us to…
8. Sell Your Excess Tack Online
With people being bored and stuck at home, many people are taking to online shopping (see also people buying horses from number four above). Now is the perfect time to clean out your tackroom, and to list items that you are not using online, so that they can find a new home and new life. 
9. Work on Your Position
My friend, the brilliant Clare Mansmann from Pacific Farms, Inc., has been posting videos about how to improve your position while you are at home. You can work on things like head carriage, soft elbows, and hand position right from home. Now's a great time to increase flexibility in your ankles, or strengthen your calves and hip abductor muscles. 
10. Enhance Your Knowledge
I know you all have probably been binging on horse movies like Secretariat, Black Beauty, National Velvet and Wild Hearts Can't Be Broken, and reading and re-reading your copies of Centered Riding and That Winning Feeling. And if you have not been doing these things, you should stop reading this article and go do them right this minute. Broadening your frame of reference for classic horse movies and books is a great way to spend this additional time. 
But this is also a great time to expand your knowledge on a variety of topics. I have been studying manure management systems and composting. It's a great time to read the stack of horse books that's been gathering on your bedside table. Or to crack open a DVD from or subscribe to a YouTube channel from a trainer whose work you admire.
There are lots of webinars available online that are especially geared to young equestrians who are now stuck at home 24/7. The Pony Club is doing online webinars about a host of equestrian topics.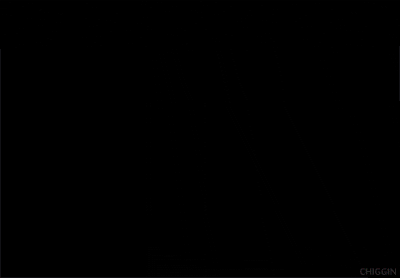 11 Family Obstacle Courses
Admittedly my family is going a bit stir crazy during the quarantine, even despite the fact that we live on a farm. One of the things that we've been doing is setting up obstacle courses for each other. Don't have a family around right now? You could set up obstacle courses for your dog, or your cat, or your mini-pig. These obstacle courses are reminiscent of trail challenges, which are the thing that I most want to get back to once this quarantine is over. 
12. Create a New Cocktail
Let's face it, even at the best of times, most equestrians enjoy a glass of wine, or a pint of beer, or maybe several… Right now many liquor stores are closed, and many of us are stuck with only the alcohol that is currently available in our houses. As a result, my husband and I have been getting creative with making cocktails. My husband invented one called The Empress (named for our randomly acquired pig), made with Bold Ginger Ale, Rhubarb Liqueur and Rosemary. And I invented one called The Tipsy Ginger, made with Cranberry Ginger Ale, Creme de Cassis and Jameson's Irish Whiskey. There are tons of cocktail making tutorials online, so get creative, and have fun!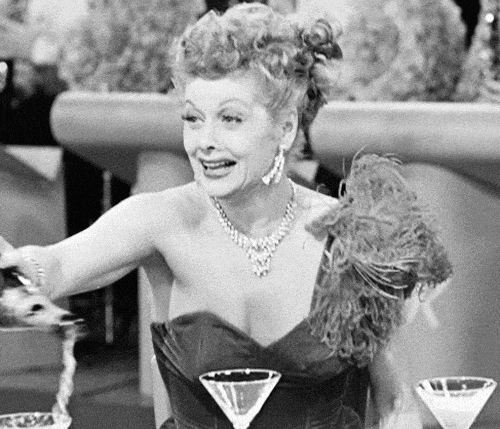 As a fun added bonus, this time of year is Dandelion season and Dandelions are popping up in our well-manicured lawns and fields. My grandmother used to make the most delicious Dandelion wine from a recipe that she inherited from her mother, who had come over from Italy, and had survived the Great Depression. I have my grandmother's recipe and am so ready to make myself some Dandelion Wine. There are also lots of recipes available online and it's not a recipe that calls for any fancy equipment. 
13. Horse Crafts
One of my students is so much more creative than I am and, everyday when I log onto Facebook, I get to see the amazing wreaths she is making or the masks she is sewing for hospital staff. Now is a great time to get inspired, and to make a quilt out of your old equestrian t-shirts, to make a shadow box for your ribbons, to paint a stall sign, to sew stirrup covers, to accessorize your schooling tack by making a ribbon browband, or to make a necklace holder out of horseshoes.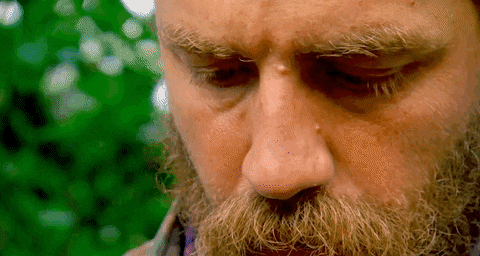 14. Bake Treats for Your Horse
If, like me, you love to cook and to bake, then this is the perfect time to bake treats for your horse. There are tons of recipes available online, and horse treats are dead easy to make even if you are a novice baker.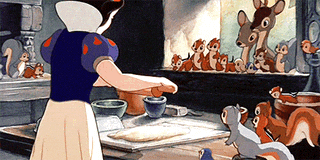 15. Get Fitter
We all know that as riders our fitness affects our horses' fitness. So now is the perfect time to get fitter. Now's a great time to do crunches or push ups. Many yoga classes are being offered online for free. And there are countless lists of exercises you can do at home while in quarantine. Squats, chair glute bridges, plank leg lifts and burpees are some exercises that are easy to do at home and can improve your fitness and help get your muscles back in shape for riding. 
16. Follow Adorable Horses on Instagram
So my friend Amanda Cousins wrote a brilliant piece for Jumper Nation that highlighted celebrities to stalk on Instagram who are also equestrians (Alicia Newton and Amber Marshall from Heartland made her list). But I am pretty besotted with certain horses on Instagram. So, here's a list of my favorites to follow: 
Turbo_Topaz is an adorable 11 year old, 13hh gelding, who loves to jump and has an epic forelock. 
Shmooshy is owned by Kaley Cuoco and Karl Cook. She is a dwarf miniature horse and was a rescue. Shmooshy has more than 87,000 followers on Instagram.
Runbridled is a retired OTTB, who is a 2016 RRP Thoroughbred Makeover Graduate. 
17. Watch Tiger King
So I have to admit that I have not yet watched Tiger King on Netflix. In my daily life, aside from being a (currently out of work) saddle fitter and riding instructor, and a freelance writer for Horse Nation, I am also a college professor and my classes got moved online for the rest of the semester, so I have been doing a lot of formatting online tests and attempting to make Zoom my bitch (and failing miserably). That plus the pig, attempting to cook for my family, and taking care of my horses has kept me fairly occupied, but I am so looking forward to watching this show. Because the memes that are coming from it are stellar, and also apparently big cat people are even crazier than equestrians. 
18. Support Local Businesses 
A lot of people are hurting financially right now. Many of us, myself included, have had to shut our doors. So, if you can order takeout from a favorite local restaurant, do so. If you can't get to the barn to rehab your horse, send him to a rehab facility and try to give them some business. If you can't ride your horse, send him to a trainer who's still able to take on clients. And if you can ride, video yourself riding and send it to a virtual show that has hired a judge. Because judges and clinicians are being hit hard by this pandemic too. 
19. Learn a New Skill
Bays for Days Crochet has been posting ear bonnets that she's made during the quarantine. Who out there is crocheting with her? Or making breast collars? Maybe you've always wanted to learn to draw, so you're doodling with Mo Willems, or maybe you're dusting off your old guitar and playing along with your favorite musicians. Now is a great time to pick up a new hobby. So break out your yoga pants and learn to do yoga, or learn to bake bread, or learn to code. And if you've ever wanted to learn a language, now is a great time to download Duolingo (and now they even have Latin). 
20. Collect and Share Memes
This pandemic may be bad for life, but it's good for people's meme games. Here are some of my favorites from this trying time. 
So, go make a cocktail, or learn a new skill, or ride around on a hobby horse (preferably not all at once). And let's all hope that this quarantine will come to an end before I have to write "20 More Things Equestrians Can Do When They Are Stuck at Home." Have I missed some of the ways that you and your friends are coping with quarantine? If I have then comment below!