8 Reasons Horselessness Can Be Rad
Losing a horse is hard, no matter what the circumstances. However, there are some upsides to being horseless.
After a series of unfortunate events just over two years ago, I found myself without a horse. While I couldn't bear to get another equine friend, I couldn't not ride either. More commitment-phobic than Julia Roberts's Maggie in Runaway Bride, leasing also wasn't my bag. Eventually, I landed at a dressage barn as a part-time working student, enabling me to ride my tooshy off (not really — it's still very much there' it's just in the saddle a lot!).
While not having a horse has its downsides, being a free agent ain't too shabby. Here's why:
1. Cold, Hard Cash. Fly spray, impulse saddle pad purchases (with matching wraps, of course) and any and all manner of grooming items are not being purchased. Nor am I spending a fortune on the farrier or vet. I also don't care how much hay costs. But what I do care about is that I am putting up some numbers when it comes to building my Future Horse Fund.
2. Becoming a Better Rider. You know that old adage, ride lots of horses and level up your riding? Well, it's true. Throwing a leg over everyone from a 4th warmblood schoolmaster to a green quarter horse (and everything in between) has taught me so much. And I can see it in how I ride. So, when my horse comes along, I'll be ready.
3. Being the Best Cheerleader on the Planet. With no horse on which to focus (or obsess – you pick), I'm available to support my rider friends in everything they do – from shows, lessons, clinics and when the vet has to come out to hitting the tack store because they need a new (fill in the blank here). Whatever the case, I am 100% in.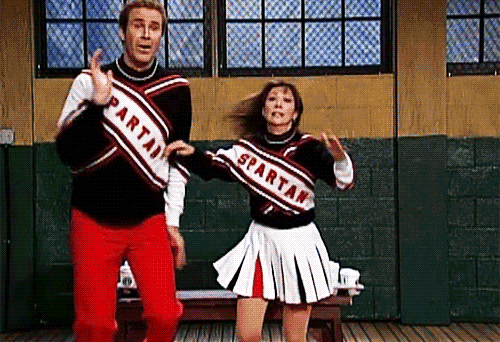 4. Figuring Out My Type. Don't get me wrong, I love alllll the horses. But riding so many different breeds, sizes and shapes has given me a clearer understanding of what kind of conformation and size I like to ride.
5. Speaking of Conformation. I don't profess to be an expert, but I now see what people are talking about when they say uphill, open shoulder, lower hocks, etc. is helpful for dressage. Riding so many horses at different stages of training has been really insightful in terms of how much conformation matters. And while there is no perfect horse, and the mind and heart have a lot to do with performance, I do see the wisdom in having a horse whose conformation lends itself to what I want to do. Fighting against it is the pits.
6. Free Weekends. You guys. I now go to the local farmers market, hit the gym, clean my house and hang with Mr. Fox. And it has been unexpectedly great. Though I do miss being able to ride out whenever I want, it's also been eye-opening to realize how much I was missing. Not that it isn't worth it.
7. Whatever You've Been Scared to Buy Because What If You Are Ambushed by a Vet Bill or Need a New Saddle. In my case, I'd been DYING for a pair of Celeris boots. I finally allowed myself to get them about a year after I lost my horses – and I am so, so glad I did because they are SICK, you guys.
8. Vacation. I no longer spend a not-insignificant time on holiday worrying if my horse is hurt, sick, getting out enough, getting his bucket, having his blanket put on (and taken off depending on the capricious SoCal temperatures) or getting enough carrots. Because I don't have one. Which will change eventually – but for now I will fly off to Mexico and chill on the beach without a backwards glance.