51 Reasons Equestrians Would Storm Area 51
There is a grassroots Facebook movement afoot to storm Area 51 in order to "see them aliens." Wait. What? Although we don't get it, we can think of 51 other reasons to storm Area 51, reasons much more appealing to the Horse Nation herd.
On June 27, a Facebook event called Storm Area 51, They Can't Stop All of Us was launched encouraging folks to journey to Roswell, New Mexico in order to, as the title suggests, storm Area 51 and "see them aliens." Although this started as a joke, the September 20 event has garnered quite a bit of attention.
With 1.2 million Facebook users committed to going and 1 million interested, the event has gotten more than just attention; it seems there's some substance behind it. To be fair, simply saying one is "going" to an event on Facebook does not necessarily mean one will actually, physically attend. That said, the Little A'Le'Inn (pronounced "little alien," of course), which is the nearest lodging to Area 51, is completely booked for September 20 — all 10 rooms of it. Additionally, over 60 people have committed to renting a camping spot on the 30 acres of land that is run by the same owner.
According to the event page, the way the group is going to "see them aliens" is by doing a naruto run toward the top-secret testing facility so the group can "move faster than their bullets." For those of you who don't know (I certainly didn't up until very recently), a naruto run refers to Naruto Uzumaki, a Japanese anime character who runs with his chest pointing forward and his arms jutting straight back behind him.
All of this leaves us more than just a little perplexed. Remember that as of mid-July, less than a month since the Facebook event was launched, over 1 million people have said they are going to naruto run at a government testing facility to "see them aliens." Let that sink in for a minute. One. Million. People. Even if only a small percentage of those who say they are going actually go, that's still a lot of people.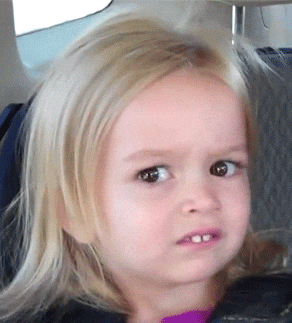 We can think of a number of reasons to storm Area 51, none of which is aliens (okay, maybe one of which is aliens). For equestrians, an entirely different type of motivation is required to face the threat of death and promise of jail time.
So, here it is — our list of 51 reasons to storm Area 51, Uzumaki style:
To "see them horses."
A 60% off tack sale.
Bales of high quality second cut for $2.50/bale.
A well-bred 17 hh flashy gelding that is sound, fancy broke, kid safe and totally bombproof for under $2500.
Avoiding yet another email or DM from your well-meaning non-horse friend who knows someone who knows someone who is trying to get rid of a horse. They thought you might be interested in it or know someone who is.
Seeking refuge from a prospective horse buyer who is incapable of reading your sales ad and continuously asks questions that are covered in the ad.
Also seeking refuge. This time from the prospective buyer who asks you if you'll take $1500 for the horse you have listed for $5000 (by the way, the answer is no).
A new Devoucoux Harmonie dressage saddle.
A free showing of "Spirit: Stallion of the Cimarron."

A heated wash stall.
Color coordinated tack. Hangars and hangars full of color coordinated tack.
Vet bills covered for life.
Feed bills covered for life.
Farrier bills covered for life.
Any regularly reoccurring horse bills covered for life.
A free four-horse living quarters trailer… even a heavily discounted one, for that matter.
The truck to haul said trailer.
Dodging that sketchy MLM scheme on Facebook that advertises ways for horse lovers to make extra cash at home, but no details are provided and the poster only replies to inquiries by asking that you PM them. Full disclosure: we only think it's an MLM scheme. We haven't actually PMed anyone to find out.
Perfectly fitting cowboy hats that won't lose their shapes or give you a headache.
A flashy pony that is actually kid-safe and bombproof, not Lucifer incarnate.
An 80 acre equestrian estate, complete with indoor and outdoor arenas, a heated barn, heated wash stalls and pastures with good grass.
A free showing of "Wild Hearts Can't Be Broken."

Show shirts that are guaranteed to stay tucked into show pants (or is it just me?).
The smell of well-oiled leather. It calls to equestrians and draws them in — dare we say it? — herds.
Bell boots that won't come off unless you take them off.
Fly masks that won't come off unless you take them off.
Fly spray that works for more than 2.5 minutes (we're being generous here).
Un-throwable horseshoes (and we're not talking about ringers).
A cure for navicular.
A 100% guaranteed colic preventative.
A new teaching method that will guarantee you a perfectly square halt every.single.time.
Foals. A whole herd of cute, cuddly foals that you just want to schmoosh.
An airplane hangar full of Breyer horses.
A saddle that is guaranteed to fit every horse perfectly every time.
A free showing of "The Black Stallion" (because, let's be honest, when we started riding, most of us thought it would be something like Alec on the beach at the beginning of the movie).

An actual black stallion. A registered, well-bred black stallion with great conformation, a great mind and a strong performance record.
An entire barn full of freshly bedded stalls.
A never-ending supply of clean polos.
A white horse that doesn't roll in manure immediately after you wash it.
Many, many storage buildings full of fresh hay.
The NFR. All of it. Behind the gates of Area 51.
The World Equestrian Games. All of it. Behind the gates of Area 51.
Avoiding yet another horse sale ad that attempts to show how broke the horse is by featuring a picture of someone standing on the horse's back (but… why?).

A revolutionary new technology that keeps you from ever getting hat or helmet hair.
Shiny new blankets with no tears, rips or manure stains.
A decent supply of high-quality boot socks that won't slouch.
Self-baling and self-stacking hay.
Your barn friends, waiting for you within the compound.
Aliens, actually. But not for the reason you think. Apparently aliens make the best leather for tack — it's self-cleaning and never dries out.
52 free Thoroughbreds.
Fleeing from yet another 52 free Thoroughbreds post barrage on Facebook.
What have we missed? What would inspire you to storm the proverbial castle — or Area 51, as the case may be? Let us know in the comments section. Go riding!