Grand Prix Dreams on an OTTB Budget
"Most of the greats were made on Thoroughbreds […] amazing former racehorses that took our riders to the Olympic podium, gold medals in hand." Meagan DeLisle holds on to that history with her own OTTBs to fuel her own Grand Prix dreams.
I am not ashamed to admit that at the age of twenty-five, I still lay down at night dreaming of popping champagne on the top of a podium after winning a Grand Prix class. Despite having never even shown at a rated show, I trudge onward towards that goal with the help of my ever-opinionated OTTB, G.I. Joe. We have even practiced our victory gallop in hopes that one day that dream will become a reality! (Although most of the time it's involuntary because Joey had a sudden spurt of racehorse syndrome… either way, we make the best of what we have.)
I am all too aware that in the dictionary there is most likely a photo of Joey and me by the definition of "underdog" (it is quite possible we portray the definition of "terrifying" at times as well). It wasn't until I was eighteen years old that I tackled my first crossrail. From that moment on, it was over: my transition into this horse-crazed, broke but ecstatic, extremely driven young adult began. For reference, imagine a short blonde girl hanging out the window like an eager puppy and tossing twenty dollar bills behind me while I pondered when I would eat something other than ramen noodles and zebra cakes for dinner. That is the life of a late-blooming equestrian.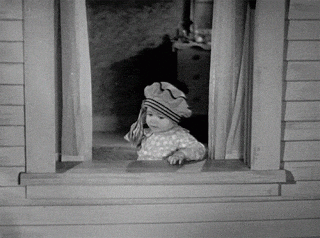 As if one budget-sucking pony wasn't enough, I managed to convince my husband to allow me to throw another horse into the mix. Enter Flashback Justice, the ever adorable and most accident prone four year old OTTB I have ever met. I considered just giving my bank information to the vet after the third time Flash mysteriously injured himself in an attempt to prevent the emotional trauma that is paired with writing checks for vet bills ending in more than one zero. Yet I trudge on with the hopes of taking this cutie-pie to the Retired Racehorse Project Thoroughbred Makeover and showing that just because he wasn't super special on the track doesn't mean he isn't someone's horse of a lifetime.
Most of the greats were made on Thoroughbreds. George Morris's book Unrelenting is filled with page after page of amazing former racehorses that took our riders to the Olympic podium, gold medals in hand. These opinionated and athletic horses made the transition to the hunter and jumper ring with ease back in the day, yet today many sellers struggle to make a fair sale on even the most talented of OTTBs. I turned to the Thoroughbred for many reasons, but the greatest one was affordability. Newly married and still struggling to pay off debt, my husband and I didn't have $10,000 or even $5,000 to spend on a horse. I was well aware that to reach my freakishly high goals I was going to have to work for it and find a horse who wanted to work for it as hard as I did.
And I found that in Joey. Sure, he is strange and a bit sassy and has his moments where he spooks at his own shadow, but his heart is in everything he does. He wants you to TELL him why he needs to do something, not just make him do it; once he understands, he does it 10 times better then you ever imagined he could. He is gentle when kids are around and drops his nose for kisses and cookies, but when I am in the saddle he gives me his all. He knew when I needed a leisurely trail ride after my precious dog Yoshi's passing and he knew after the George Morris clinic of a lifetime that I needed him to go in and remind me that we were, in fact, freaking awesome.
Sure, I will probably never wear that red, white and blue blazer and accept a gold medal on behalf of my country, but that doesn't mean I am not going to try. I am broke, I am a nobody, and I am on fire. I am going to make it to a Grand Prix, one day…. probably not anytime soon, but I will do it on the back of a Thoroughbred (hopefully Joey).
I feel like my personality matches that of the Thoroughbred. Like Joey, I am often high strung but determined and like Flash I can be a bit clumsy but I am along for the ride. These horses are simply spectacular and they have so much purpose and life. The fact that hunter judges won't look at them and jumper riders think they lack scope makes me giggle. I bet if you tossed a warmblood brand on many of the Thoroughbred sporthorses out there today that many of the nay-sayers wouldn't be able to tell the difference.
And so every month I pack up my menagerie of animals and my motley crew of non-horsey friends and family who support me and make my way to the nearest schooling show to get the most bang for my buck. We keep on keeping on, despite the bias against the breed and against broke equestrians. With each ride I feel one day closer to my dreams and if it means I have to work multiple jobs and sell some of my possessions (I have a kidney I am considering parting ways with if anyone is interested) then so be it.
I am fighting for my Grand Prix dreams on a OTTB budget and I wouldn't want it any other way.