13 Things Your Significant Other Could Learn from Your Horse
In relationships, as with horses, there's always room for improvement–so here are a few tips to pass along to your other half before Valentine's Day.
It's OK to be a little 'fresh' sometimes…
But you are expected to have some sort of job.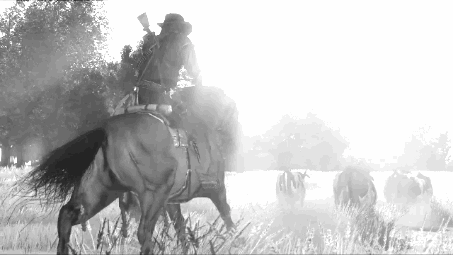 [Giphy]
And life is much happier if it's a job you enjoy and are suited to.
Work hard, but don't forget to appreciate the simple things.
[Tumblr: dressagetothenines]
Eat plenty of roughage.
Because after a certain point in a relationship, no one's really going to care if you fart.
[gif-guy]
Respect personal space.
[Flickr: Rob Lee]
Pay attention to subtle cues.
[Tumblr: dressagetothenines]
Keep the forward momentum going.
[Tumblr: novemberroses]
But don't forget how to unwind at the end of a long day.
Sometimes you need to hire a professional, even if it is more expensive.
[Tumblr: catbushandludicrous]
Little details matter.
[Tumblr: dressagetothenines]
Scratch my back and I'll scratch yours.
[Flickr: BLGPhoto]
Even if you're covered in mud and horse hair, there's nothing like a good snuggle.
[Tumblr: equiholly]
And most importantly…you've gotta have SKILLZ.
[Evention]
Go Riding!