Best of JN: Bertram Allen at 22 vs. Me at 22
Bertram Allen turned a staggering 22 on Tuesday… this is how we deal.
Today is Bertram Allen's 22nd Birthday.
I know.
The child has won no less than nine cars. He's competed in almost 1600 FEI classes and come in first 179 times. If he never competed another day in his life, he'd still be one of the winningest riders of the era. I see you peeking at that back rail, Bertie. 
So as for the rest of us… what are we even doing with our lives?
Well, let's see…
When Bertram was 16 years old, he was competing in his very first CSI 1* in Montpellier, France after a very successful go-around in the European Pony Championships. When I was 16, my mom and I were making this burro chase us for treats in the backyard. When Bertram Allen was 19, he made his first appearance in global team competition at the highest level when he represented Ireland at the World Equestrian Games in 2014 aboard Molly Malone. And he didn't just come for the experience: Brother came for a taste of all-out Irish glory, finishing seventh individually. When I was 19, I was getting over a breakup with this guy who I would go on to break up with like three more times in college, but in an early impressive showing, managed to eat an entire tub of rocky road ice cream in one day during breakup #1.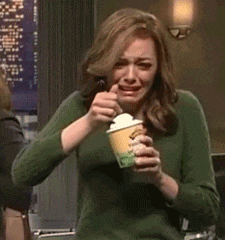 At 20, Bertram Allen won his first ever LGCT CSI 5* aboard Quiet Easy 4 at the stop in Madrid, edging out the likes of Ludger Beerbaum, Christian Ahlmann and Kent Farrington.
Oh and me? Well, I don't want to brag, but I did score a pretty sweet summer job in my 20th year working at A.A. Callister Corporation working in the english and western tack departments, and I learned to rope my very first dummy steer!
In the season prior to his 22nd birthday, Bertram managed to win three cars in 24 hours at the Sweden International Horse Show – Volkswagons, to be precise.
When I was 22, I turned over 100,000 miles on my Hyundai while crossing the country to live on the east coast for a hot minute and took this picture with a tractor at the AQHA World Show. So… basically the same. 
As for the next two years? Not to put too much pressure on you, Bertram, but I did get married at the ridiculously young and foolish age of 24 to a truly wonderful human being (NOT to my college boyfriend, you'll be pleased to know), so make sure to fit in a nice social life between rounds, or I'm afraid I'll leave you in the dust.
Happy Birthday, Bertie, and Go Jumping!
---
Jumper Nation offers a dynamic array of engaging content custom curated for hunter/jumper enthusiasts. In addition to aggregated horse show news and results, we feature rider profiles, training tips, barn tours, style guides and much, much more, all complimented by a vibrant social media presence. Check us out today!