8 Spook-tacular GIFs for Halloween
Think your horse is spooky? More likely, he's just extra in-tune with the paranormal activity: haunted jumps, demonic wheelbarrows, ghosts lurking in the corners of the ring… just because YOU can't see it doesn't mean it doesn't exist, right?
FiveFurlongsPhotography/Flickr/Creative Commons License
A few of the more common varieties:

1. The Dressage Spook


Because nothing earns high marks like bolting across the arena.
2. The Pony Spook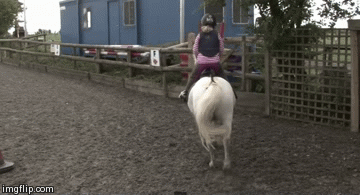 Because children have some sort of magic velcro that lets them stick for stuff like this.
3. The Helmet-Cam Spook


Because it didn't really happen if it wasn't on video.
4. The Monster in the Corner


Because everyone knows corners house every horror known to man.
5. The Tarp Spook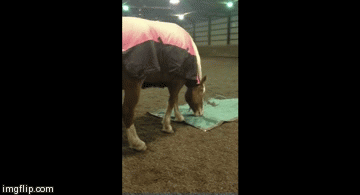 Because nothing is more frightening than this common piece of equipment found in every barn ever.
6. The I-Ruined-A-Perfectly-Good-School Spook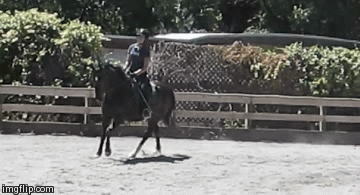 Because nothing livens up a nice ride like a big fat spook in the middle.
7. The Ostrich Spook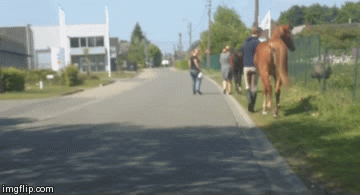 Because ostrich.
8. The Human Spook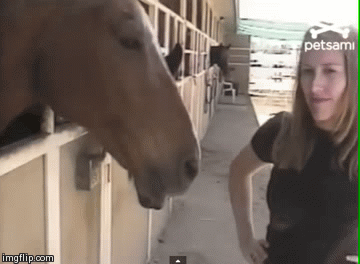 Because this is freaking hilarious.
Go Riding!