Friday Morning Feed from Ovation
Each Friday we give a Standing Ovation to an individual or organization that is working to make a difference in the horse world. This week, we honor SAFE (Save a Forgotten Equine).
Reader Nora C. emailed us last month to bring to our attention the story of a rescue horse named Ruby. "This poor mare really tugs at your heart," Nora said. "It is just terrible how mean people can be."
From SAFE: "Ruby was rescued in cooperation with law enforcement officials who discovered her on a local farm, hidden from view, starving, and pregnant. Two days after she was rescued, she gave birth to a filly and although every effort was made to save her, the foal passed away within hours of her birth. Ruby is currently being treated for anemia and severe starvation. Despite her condition and the ordeal she has lived through, she is a sweet, affectionate mare, and we are all hoping that she will pull through."
Now two months later, Ruby still has a long way to go but, thanks to the care she has received from SAFE, her coat is beginning to bloom and a brightness has returned to her eyes.
March 2014, post-rescue:
An update posted on SAFE's Facebook page yesterday (you must be logged in to Facebook to view):
Based in Woodinville, WA, SAFE's mission is "to rescue, rehabilitate, and retrain horses facing neglect or abuse and provide them with the best opportunity for a permanent home and a lifetime of safety." Since its founding in 1995, SAFE has given dozens of down-on-their-luck horses a second chance at life. Here are a few examples: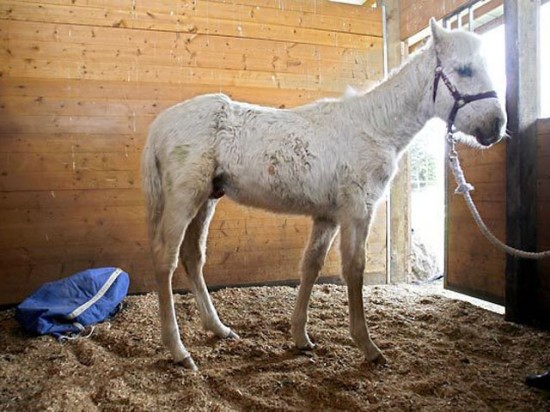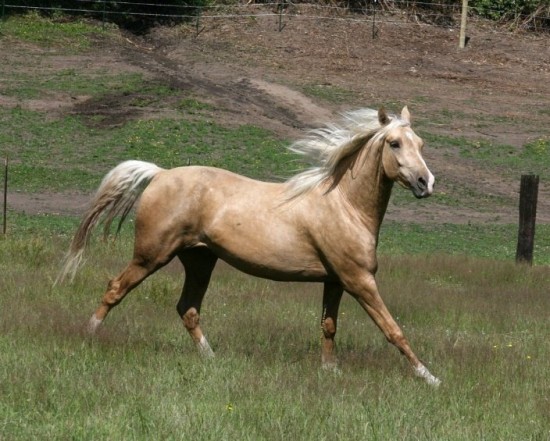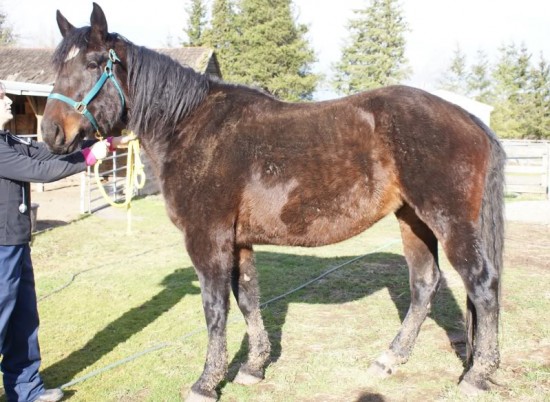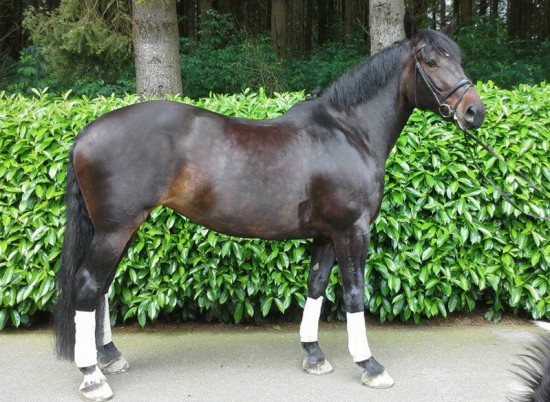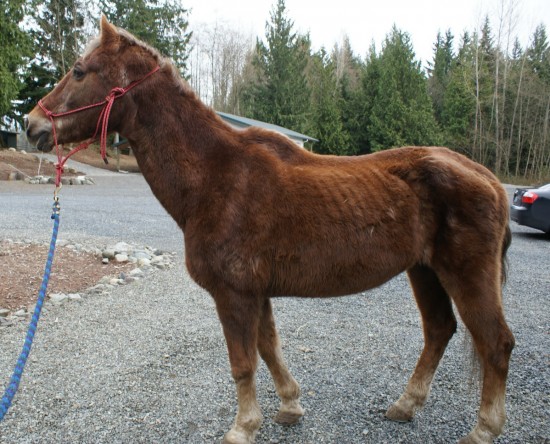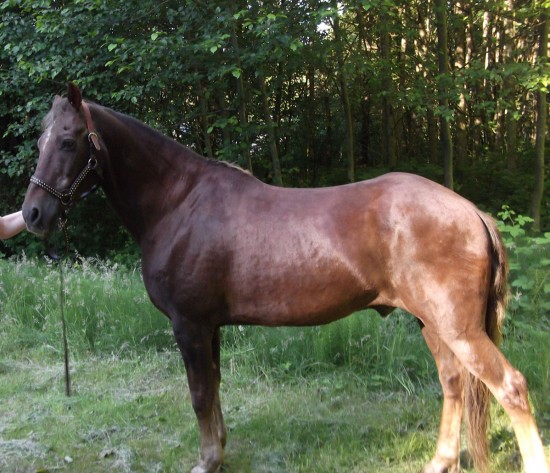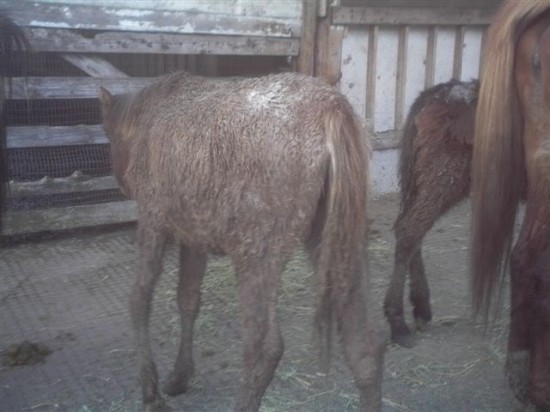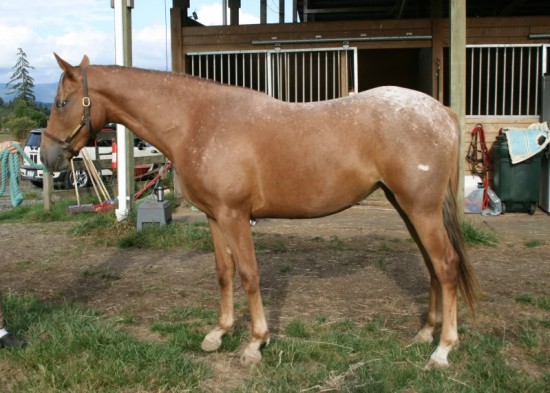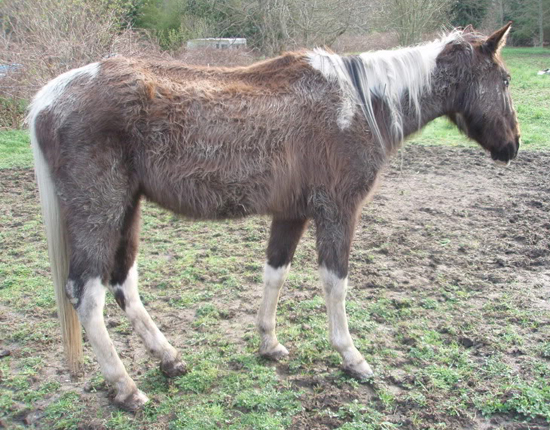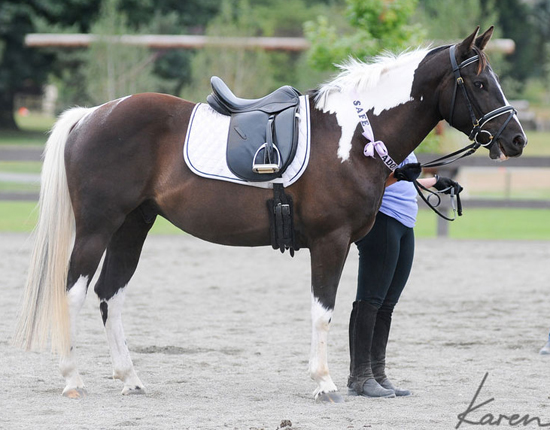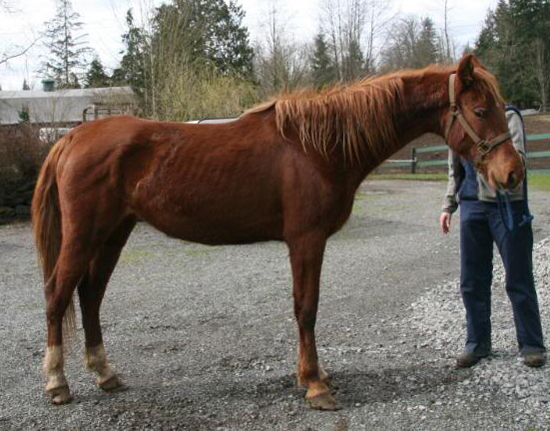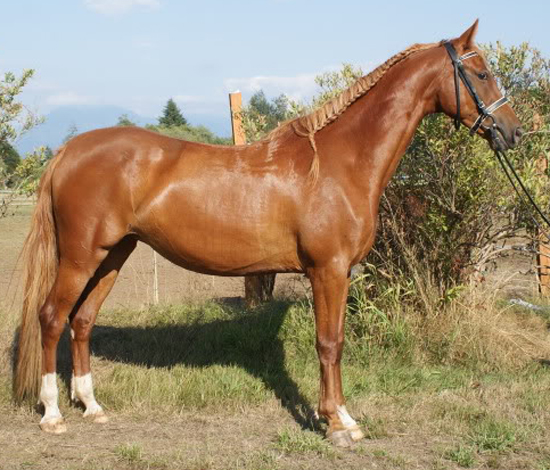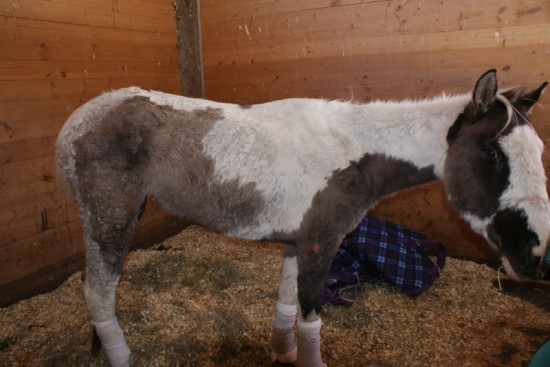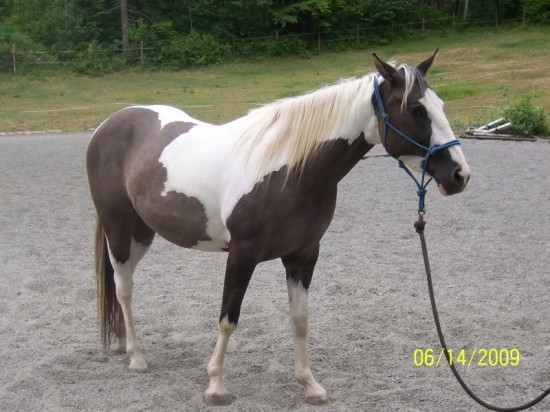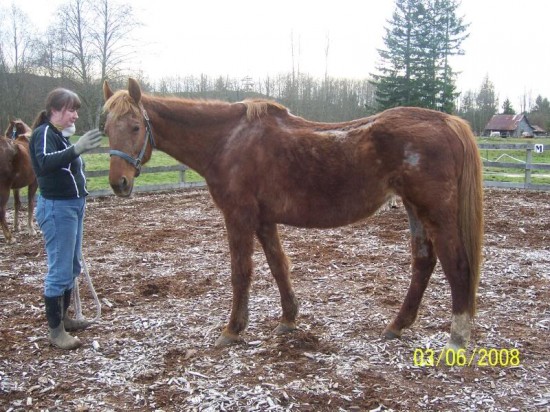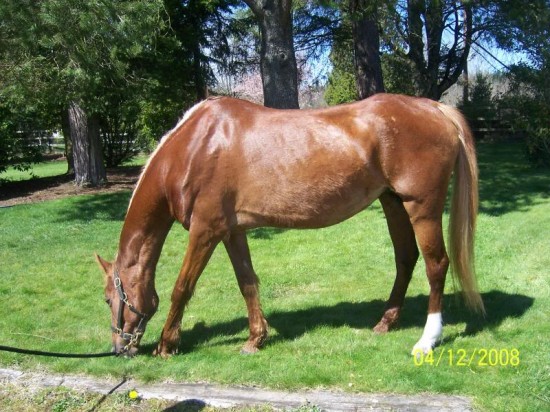 Incredible. For their dedicated work in the service of forgotten horses, Horse Nation salutes SAFE. It takes a village, though, and we invite readers to find out how you can help by volunteering, making a donation or sponsoring a horse by visiting SAFE's website here.
Go SAFE, and Go Riding!
If you know someone who deserves a Standing Ovation, we would love to recognize them in a future post. Email the name of the person or organization along with a message about the good work they do to [email protected]. Photos/videos are always welcome, and include a link to their website if applicable.